No Lunch for You! New Study Says Your Boss Judges You For Taking Lunch Breaks
By general
July 17, 2018
0 Comments
374 Views
H.R. expert weighs in on new findings and why the research is so troubling
A recent study has discovered that many employees are afraid to take their lunch breaks. Rather than appear 'lazy' before their manager or boss, they opt to skip their appointed lunch break…even though that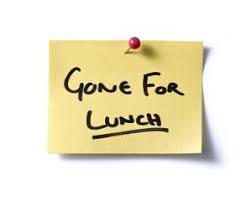 can have a negative impact on their ability to perform as well as their general mood and well-being.
Rob Wilson, President of Employco USA and human resources expert says, "The study found that almost 20 percent of employees are worried their boss judges them when they take a lunch break. 13 percent worry that their coworkers judge them for taking a break."
And, sadly, Wilson says that these fears are not unfounded.
"The same study found that bosses do indeed judge employees for taking breaks. 22 percent of bosses believe that employees who take regular lunch breaks are not as hard-working as employees who do not, and 34 percent of bosses say that they take into account how often an employee takes lunch breaks when they are evaluating their job performance," says the Chicago-based president of the employee solutions firm Employco USA.
Unfortunately, says Wilson, this particular management belief (that employees who take lunch breaks are slacking off) can actually be harmful to a company. "Almost 90 percent of employees say that a lunch break makes them feel refreshed and ready to return to work with a clear mind. Other research has borne out the fact that taking breaks is good for an employee's mood, precision and creative abilities."
Wilson says it's time to start changing the way that bosses think about lunch breaks and for managers to step up and start encouraging people to take their lunch breaks every day.
"Don't think of it as losing money," says Wilson. "But rather a way to improve your bottom line and retain your staff. A happy, rested employee is an employee who is going to give 100 percent and be a credit to your company."