Brelsford to Zielinski: Sell Me A Laptop
By general
May 24, 2018
0 Comments
313 Views
Over the past year, I've worn out a Lenovo laptop as a road warrior. In a pinch, I went up to the SMB Nation mini-storage and grabbed a third-tier brand laptop to get me by until the annual Lenovo Accelerate conference this past week in Las Vegas. My intention was to ask the newly installed president Matt Zielinski just one question: sell me a laptop. I believe the president role in a large company such as Lenovo should be akin to rainmaker not bottle washer. Zielinski's career path is on the sales-side, not operations. Could he sell me a laptop?
Before I give you the answer – I want to provide some context.
Mobility
One year ago at the Lenovo Accelerate conference in Orlando, I was on my last legs with my Nokia 1020 Windows-based phone. Milanka Muecke, Director of PR, Customer Center and Community Relations sold me on a Moto Z Play phone. How? She demonstrated the "mods" that snap on to the back of the phone including the HD projector, the JBL sound system and backup battery. Worked for me as it's Android-based so I can also get appy. And that's why there is a basis for me viewing the annual Lenovo Accelerate conference as a Spring buyers show.
FUN FACT: I actually wrote my blogger notes in the big stage keynote with my Moto Z Play 2 mobile phone using the Google Docs word processor to supplement my audio recording device. I've never done that before, always being the blogger with the laptop. The keynote summary highlighting Lenovo's partner pillars will be my next blog.
Lucky 13
A primer on Zielinski https://www.linkedin.com/in/matthew-zielinski-34a2642/ . As you can see in the figure below, Zielinski is one tall dude with more years ahead of him than behind him. He framed up his career as two chapters of a book (although I'd offer he has more chapters ahead). The first chapter was 13-years at AMD where he enjoyed a successive and progressive career path resulting in his role as Corporate Vice President and General Manager, Global MNC Sales. Then he shared another 13-ism. He's only been in role as President for Lenovo North America for 13-weeks. He's in the process of relocating from Austin, TX to Raleigh-Durham NC with his wife and two children.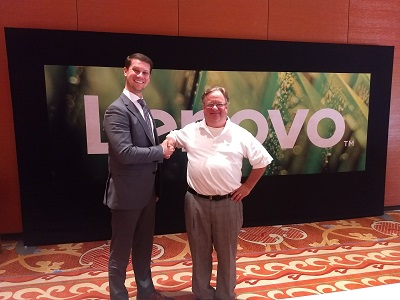 Figure 1: Guess which one is Zielinski in this pic?
The Answer
I asked my question: Sell me a laptop. Proving he's quick on his feet, Zielinski responded rapidly. He shared that he's played piano since he was three years old (yes – he's "that guy" we all have heard of). By analogy he offered that when he plays his Steinway piano, he "just plays better." Not a bad answer for being ambushed in our 1:1 interview.
Floor tour
Armed with Zielinski's answer, I took that view point into a private 7:15am trade show hall tour (seriously – a 7:15am meeting in Vegas?!?!?). I was on a mission to discover what my next Lenovo would be. The short answer is that I'm eyeing the Lenovo 480s family to balance functionality, budget and durability (I first and foremost respect the lifetime duration I'm able to consistently maintain my Lenovo models for; in fact, my son has a Lenovo laptop he has used for four (4!) years studying aerospace at CalPoly). I'm not feeling the need for the more flashy/cute Lenovo laptop SKUs such as 2:1 because I'm increasingly leaning on my Moto Z Play 2 phone for the "fun stuff" (for example – in the near future I'm adding the Hasselblad True Zoom Camera Mod to improve and enhance my blog pics). I want my laptop to be a working dog; not a show dog.

Figure 2: Lenovo T480s model on the tradeshow floor at Lenovo Accelerate
Finally – I end with some "fun photos" from the tradeshow floor – all before 8:00am in Vegas!