SMB HR: LinkedIn isn't the best way to…
By general
May 2, 2018
0 Comments
365 Views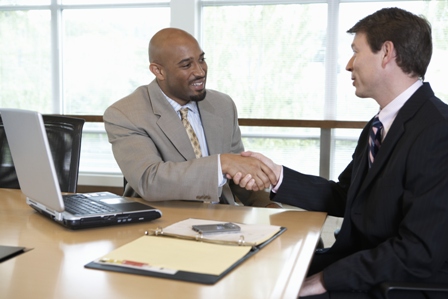 by John Reed
7% of candidates that come through referrals account for 40% of total hires
As a source of new, competent staff, employee referrals have no equal. There is no other source for candidates that generate the same ROI; in fact the 7% of candidates that come through referrals account for 40% of total hires.
New data show that employee referrals provide better candidates, higher retention rates and help companies hire faster.
Referrals are the number one source of high performing employees.
Applicants hired from a referral begin their position quicker than applicants found via job boards and career sites (after 29 days compared with 39 days via job boards and 55 via career sites).
Referral hires have higher retention rates – 46% of employee referrals stay for three years or more, compared to only 14% of those hired from job boards.
Challenges to employee referral programs
Recruiters and hiring managers realize how important and effective employee referrals are, and every large enterprise today has referral programs to stimulate their existing workforce to help identify quality candidates within their network. Companies use monetary incentives, in some cases several thousands of dollars, to get employees to refer candidates for critical open positions.
The HR question is: why do only 7% of all applications come through referrals? What is stopping employees from referring more candidates?
Recruiters declare that especially for senior roles, the peers that could make an introduction to the right candidates are usually senior managers or directors with a very busy schedule and little or no time for browsing through a company's open positions and then identifying great candidates within their network.
The other problem is that sometimes even though a first attempt is made, employees forget to follow up, and the referral doesn't go further.
Make referrals easy for your employees
The best way for recruiters to quickly identify great candidates through referrals would be to source talent within an employees' network and identify candidates upfront. Once the passive candidate has been identified, the employee's job is to simply make the introduction and let HR follow up with the talent. In order to implement and manage this process, recruiters have to:
1. Access employee's network upfront
2. Leverage automated notification and customized messages
3. Track in real-time the status of referrals