(Internet of) Things as a Service (TaaS) – Hype vs. Reality
By general
April 27, 2018
0 Comments
365 Views
By Raman Mehta, star Advisor, CIO | Sep 19, 2014 12:10 PM PT
With all of the excitement around Internet of Things (IoT), it can be difficult to separate hype from reality. IoT is more about disruptive new business models than technology.
Move aside SaaS, IaaS, PaaS (Software, Infrastructure, and Platform as a service) – there is a new kid, TaaS (internet of Things as a Service), in town.
The Internet of Things (IoT) is a trend in which the physical world is becoming a type of giant information system—through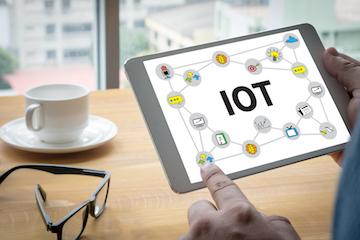 sensors and telematics embedded in physical objects and linked through wireless networks. As with all new and exciting technologies, it's difficult to separate hype from reality. Certainly the IoT, with its promise of connecting homes and cars, smart grids and smart manufacturing fit into this category. What is different this time around is the convergence of disruptive technologies such as cloud and mobile, shrinking hardware and ubiquitous connectivity, increasing business use cases that are rewriting traditional business rulebook.
IDC says the number of connected devices will increase to 30 billion this decade. The mix of devices will shift from traditional clients such as tablets, smartphones and wearables to IoT devices ranging from sensors to jet engines, transmission grids, and facilities equipment to assembly line machinery, train switches, even cattle. The things that we expect to connect to the Internet will consists of sensors, actuators with information processing and communication capabilities that will make themselves intelligent.
While consumers eagerly await a new iWatch, Android wear­able or a new smart home device from companies such as Nest; for organizations like Ford, FedEx, and GE it is all about IoT-enabled intelligent sensors, machine-to-machine connectivity, and sophis­ticated back-end data analytics to reap the busi­ness benefits of instrumenting, configuring, connecting, contextizing, and analyzing data from equipment, vehicles, physical infrastructure, smart grids and even humans. At the heart of IoT is ma­chine-to-machine (M2M) communications.
The first thing to keep in mind about IoT is the distinction be­tween the consumer and industrial spaces. IoT industrial needs to support a vari­ety of last-mile technologies driven by unique application and environmental requirements as traditional consumer oriented wireless and mobility would not work in all situations.
We would need a whole new infrastructure where disparate devices on industrial equipment, environmental sensors, home appliances, consumer wearables can relay data, and talk to the central public or private cloud services, where most powerful data aggregation and analysis will occur.