U.S. regulator urges registration of cryptocurrency exchanges
By general
March 21, 2018
0 Comments
323 Views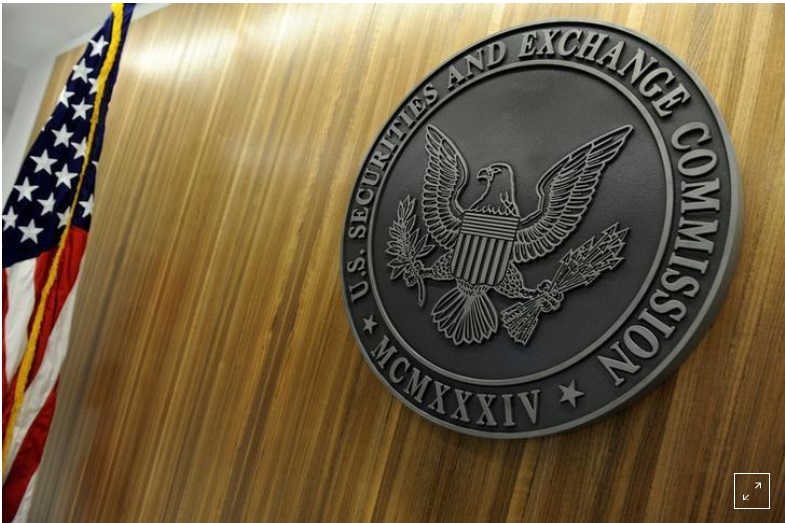 FILE PHOTO: The seal of the U.S. Securities and Exchange Commission hangs on the wall at SEC headquarters in Washington, DC, U.S., June 24, 2011. REUTERS/Jonathan Ernst/File Photo
By Pete Schroeder
WASHINGTON (Reuters) – The U.S. Securities and Exchange Commission said on Wednesday that many online trading platforms for cryptocurrencies should be registered with the regulator and subject to additional rules, in a further sign regulators are cracking down on the digital currency sector.
In a statement, the SEC said these "potentially unlawful" platforms may be giving investors an unearned sense of safety by labeling themselves as "exchanges." The regulator said these platforms need to register with the SEC as a regulated national securities exchange or an alternate trading system, or ATS.
The new statement marks the latest effort by the SEC to apply federal securities laws to the rapidly growing cryptocurrency sector. SEC Chief Jay Clayton has repeatedly expressed concern about cryptocurrencies and "initial coin offerings," or ICOs, and has urged investors to exercise caution.
"The SEC staff has concerns that many online trading platforms appear to investors as SEC-registered and regulated marketplaces when they are not," the agency said on Wednesday.
Bitcoin, the best known cryptocurrency, fell 11.9 percent to a 1-1/2 week low of $9,450 on Wednesday on the news, before rebounding slightly to $9,760, according to prices on the Luxembourg-based Bitstamp exchange.
Other digital currencies also fell sharply, with Ethereum and Ripple losing 9 percent and 8 percent, according to CoinMarketCap.
Clayton has said in the past that he generally considers ICOs to be securities offerings subject to certain regulatory requirements.
On Wednesday, the SEC went further by suggesting the majority of secondary market trading in those digital tokens was also subject to its jurisdiction.
The regulator said any platform providing trading of digital assets that behave like securities and which operate like exchanges must register with the SEC as a national securities exchange, or seek an exemption such as ATS registration.
There are dozens of platforms offering trading in cryptocurrencies, but Reuters could only identify two ATS registrations for trading cryptocurrencies, according to SEC data.