Dana Epp's New Main Hustle!
By general
March 14, 2018
0 Comments
578 Views
This is a "Where is he now? Dana Epp's new startup!" startup piece. Read on.
Few SMB Nation event speakers captivated like Dana Epp at our Fall Conferences. In SMB Nation 2009, Epp spoke in a packed, long narrow room at the now demolished Riviera Hotel in Las Vegas. He performed live hacking before a mesmerized audience (long before Kevin Mitnick started his current road show). Fast forward
the movie and Dana enjoyed well-deserved success directing his last security focused startup (Scorpion Software) to an ultimate full acquisition by Kaseya,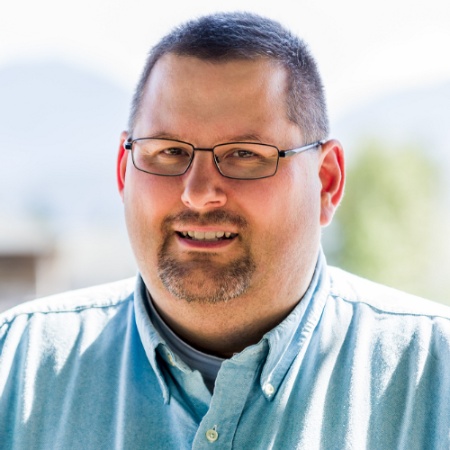 an investor-backed RMM ISV.
Disappearing Act
With all due respect, post-acquisition Epp and SMB Nation lost touch. As is often the case, the acquirer asks or requires the acquired party to join the parent company for a period of time to assist in the logistics such as brand transition. That's exactly what Epp did – joining Kaseya as one of their principal architects. A year later Dana was promoted to CTO and asked to redefine software engineering at Kaseya. With Epp's focus on his day job, we missed our occasional conversations.
New Startup: Wildrook
Recently my LinkedIn notification made mention of Dana's professional update. I double-clicked down and discovered that Dana had exited Kaseya and was out in the wild again, starting Wildrook in his hometown of Vancouver BC. I spoke at length with Epp to get the scoop. Epp's tenure at Kaseya arrived at a completion milestone once he integrated Scorpion Software into its operations and he helped fundamentally transform the CTO role. The call of the wild to get back into the startup scene resulted in the formation of Wildrook (www.wildrook.com). The core solution, called AuditWolf, is the cloud threat protection platform to protect your cloud resources in Azure. The topic of a whole 'nother future blog post, AuditWolf takes advantage of Microsoft's Cloud Management APIs to start aggregating data related to configuration changes, host setup and activity and user interactions with resources in Azure ,all without impacting live services. It then applies Dana's expertise and experience in Azure security (he's been a Microsoft Security MVP for 14 years now) to make sure your data and deployments are properly secured. "We allow you to gain operational intelligence and insight into the security of your data and deployments hosted in the cloud." Epp shared.
When asked "why" he was building his new startup, Epp responded by saying "it is far too easy for IT professionals to screw up security in Azure. I see it every day. With the proliferation of public cloud computing outpacing cybersecurity defenses, and the concepts or IT administration blurring with DevOps to drive "Infrastructure as Code (IaC), a single click or command in the Azure Portal can cause a security violation if you don't know the impact of that decision. And you won't even know you did it… until it's too late. That's a real pain point. We can solve it."
"At the highest level, we help you get the big picture with a contextual view of your Azure environment, and constantly monitor for change. Our report card paradigm and grading system allows you to see how we rank your cloud risks and helps to prioritize remediation efforts." Epp said. "Then AuditWolf helps you remediate your risk by by generating the commands to run in Azure to fix the security violation(s), educating your administrators responsible for managing the cloud infrastructure while helping them fix it."
Hear from Epp
Epp will led a security lecture in our MSP Tech Talk – Spring Quarter in late June. You can click HERE to sign-up for this complimentary speech. And there you have it. Epp is alive and kicking across the border in Canada. Yes – he's back, helping to keep us secure!