Top Three Reasons Why HTTPS Should Be Enabled on Your Website
By general
February 16, 2018
0 Comments
411 Views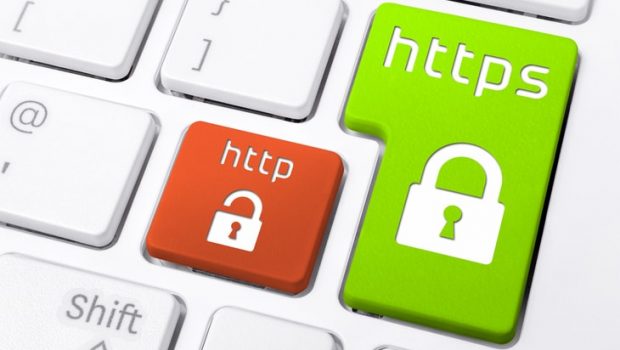 By Paul Simons
Spamming, hacking and the breach of cyber security are an unfortunate reality of the digital world. According to some reports, almost one in three internet users in the United States are a victim of cyber crimes in one way or another. The cyber security attackers are launching more and more harmful malware every day and are evolving their techniques to strike more devices than ever before.
The situation is even more alarming for small businesses and ecommerce stores. Some statistics indicate that almost 64% of online companies have experienced web-based attacks and millions of customers have been affected. This means that online retailers must take necessary safety measures to secure their websites and ensure that customer's sensitive information is duly protected.
The Battle Against Hackers
The moment you create a website, it is at the risk of being hacked. As an online retailer, there is nothing more threatening than the damage done by hackers. Once they manage to penetrate, they can destroy all the records, steal information, and most importantly, they just ruin your customer reputation.
There is a lot you can do to secure your ecommerce website. The first and the foremost measures are to make sure that your passwords are secure, admin pages are hidden, and HTTPS is enabled on the website. Furthermore, you can use parameterized queries and CSP, limit file uploads and install further security plugins.
HTTPS – The Ultimate Warrior
HTTPS is the ultimate missile in your arsenal. What it does is that it encrypts the information traveling between a browser and a web server. This means that the communication between the browser and the website is protected from "man-in-the-middle" AKA hacker's attacks. HTTPS typically deploys one or two secure protocols to encrypt communications, so the customer's credit card information and logins remain secure from the perverts.
There are many instances when users need to share credentials like signing up for an account, placing an order, or submitting reviews and testimonials. They need to ensure the website is secure and trustworthy. The presence of SSL certificate symbolizes that the website is secure enough to share personal details. But, still they need privacy while placing orders or submitting details.
The eCommerce websites that are powered by stand alone platforms like Magento or PrestaShop are made secure by default, whereas for improving user experience, merchants can integrate extensions and add-ons. Magento Testimonials extension is one of the reliable tools that create an autonomous environment for the end users to submit testimonials without fearing for data theft, whereas, the installation of SSL certificate is like the final nail in the coffin in gaining the consumer trust to share personal details.
Difference between HTTP and HTTPS
For someone who is new to web development or internet business might find it hard to figure out the difference between the two. HyperText Transfer Protocol (HTTP) is an application-based protocol designed for distributed, collaborative and hypermedia information systems. Whereas, HTTPS connections include an SSL certificate and the computer agree on a "code" that will transfer between them. They scramble the messages using that particular "code" so that no one in between can read them. This means that HTTPS connection is far more secure than HTTP connection.
Some Extra Benefits of Using HTTPS
Earlier, HTTPS was primarily used by the websites that involved the use of sensitive information or payment gateways. However, due to the increased security concerns and the severity of cyber security breach, HTTPS is now a must-have feature for all websites.
Apart from security, I have discussed further reasons why HTTPS must be enabled on your website.