Guest Blog: Windows XP Migrations Skyrocket as Support Ends
By general
April 10, 2014
0 Comments
213 Views
Guest post by Laplink Software
April 8th marked the end of support for Windows XP bringing an end to hot-fixes, security updates, and technical support for Windows XP users.
The reality of the end of Windows XP support was difficult for many to swallow. Windows XP already had an infection rate six times higher than Windows 8 before the April 8 deadline. Now, with known vulnerabilities leaving XP consumers and businesses exposed to hackers, viruses, and other malware, this number is likely to be much higher.
Recent statistics show that 20-25% of users are still using Windows XP despite these security risks. However, we at Laplink don't believe this will be the case for very much longer. As shown in the graph below, migrations with PCmover jumped by a drastic 300% as April 8th drew nearer.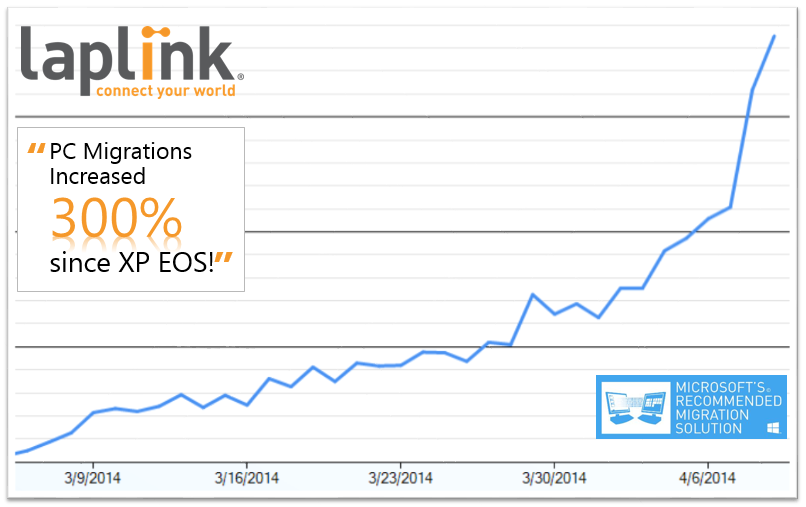 So why are people finally deciding to make the move? One reason that we already touched on is security. As updates come out for Windows 7 and 8, analysts predict that hackers will investigate XP for these same vulnerabilities. If they are shared, the hacker now has an open doorway into unprotected Windows XP machines.