How Valentine's Day Could Change Your Business
By Herman Pool
February 14, 2014
0 Comments
785 Views
Herman Pool / Vertical Axion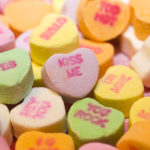 Valentine's Day is here again, but I probably didn't need to tell you that. The pressure to find that special gift for the ones you love piles on pretty thick. Many people spend weeks preparing for Valentine's Day each Feb 14th. It's regarded as a very special day. So special that it is covered by news organizations, sponsored by corporations, and talked about all around the world. Valentine's Day makes me jealous!
I am jealous of Valentine's Day because it gets such great publicity! Most businesses would give their left arm for the publicity, press and attention Valentine's Day gets. Wouldn't it be great if there was a designated day, week, or even month that people thought about your company or issues related to your industry that could tie in to your marketing? I have some great news for you, you can create one yourself.
Why Create A Holiday
Holiday's get great press attention. Nationally syndicated columnist Dave Barry, famously brought attention to one of my favorite holidays, Talk Like a Pirate Day. As simple as it's name, Talk Like a Pirate Day is a holiday where you spend the day talking like a pirate.
It was a simple silly holiday created by a few friends after discovering how fun it was to talk like a pirate. Their decision to simply e-mail Dave Barry and tell him about their fun little holiday caused the day to explode in awareness. Now known as, International Talk Like A Pirate Day, it is celebrated around the world on Sept. 19. You can find out more about it at http://www.talklikeapirate.com.
You're holiday doesn't have to be silly to get attention. Raising awareness of issues in your industry is a brilliant reason you could start your own holiday. A great example of this is World Backup Day, which is observed on March 31st. It was created to encourage consumers and business owners to backup their data.
The World Backup Day website (http://www.worldbackupday.com) provides a press kit for journalists to make writing about the day easier. The site also allows anyone to download easy to print flyers and posters to help everyone spread the message. This is a great model to follow as it encourages consumers and businesses to recognize the importance of data backup policy and makes it easy for anyone passionate about the cause to help promote the day.
How To Create A Holiday
It's actually pretty easy to create your own holiday to generate some publicity of your own. The first step is to check out Chase's Calendar of Events (www.chases.com). Take time to look at what holidays others have created. There may be some existing holiday that already have some press attention that you can sponsor. If not, figure out a name and theme for your holiday.
Now select a day, week, or month of the year to have your holiday observed. Be sure to read and follow the rules for entries. Not all entries make in to the book, but if you won't know if you don't try.
Even if your holiday isn't added to Chase's Calendar of Events, that doesn't mean you can't get press. Follow the format the folks at World Backup Day have taken.
Create a compelling story to tie in to your holiday. Don't just announce a holiday.
Write content that makes people understand the reason for observing.
Use the content to create a website, easy to print posters and flyers, and a press kit.
Schedule an event around your holiday's theme for the public, your clients, and the press to attend.
Use that compelling story and the content you have written to create and article that you can send to local news organizations. Again, don't just announce a holiday, tell a story.
The great thing about this is it works for companies of any size and can attract all kinds of positive publicity. With the advent of social media, you have all the tools at your fingertips to promote your holiday and create a good buzz for your event. With good planning and consistency, maybe you can have the success that Valentine's Day has.