IT Monitoring Leader AccelOps Is Sponsoring ULISTIC's MSP Sales Workshop in Chicago on Aug. 22
By Stuart_R_Crawford
July 22, 2013
0 Comments
887 Views
Stuart R. Crawford / Stuart Crawford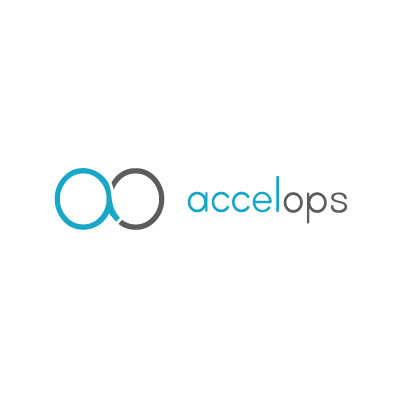 AccelOps is a proud sponsor of ULISTIC's Managed Service Providers (MSPs) Marketing Workshop on Aug. 22 in Chicago.
AccelOps, headquartered in Santa Clara, Calif., provides the industry's first software application that monitors the security (SIEM), performance and availability of IT infrastructures and applications on a single platform. AccelOps' monitoring application is built for highly dynamic and scalable virtualized data centers, and works across private and public clouds, as well as traditional data centers to provide comprehensive IT service health visibility.
AccelOps will present at the Chicago workshop, showing MSPs how to drive new service revenue and increase efficiencies with its all-in-one, multi-tenant platform.
Stuart Crawford, President and Chief Marketing Officer of ULISTIC, is presenting "no-hype, no-BS and no-fluff" training for MSPs who want to increase their marketability and market share.
The agenda for each event includes:
Figuring out WHY you're in the managed IT services business
Putting your IT Marketing Plan together to generate qualified leads
Designing the Perfect IT Sales Strategy
Mastering Telemarketing in-house to save money vs. outsourcing and get better results
Using ULISTIC's 17-Steps Sales and Marketing Process to increase your close ratio to 80%
Dealing with and overcoming objections in your MSP sales cycle
Mastering MSP Sales Negotiations
Information about BDR (backup designated router), Phone Systems, Security Solutions and more from our trusted sponsors
In addition to the Aug. 22 event in Chicago, ULISTIC is also presenting programs in New York (July 25) and Seattle (Sept. 19).  For more information about ULISTIC's Programs or to register for one of their sessions, visit:
http://www.ulistic.com/newyork
http://www.ulistic.com/chicago
http://www.ulistic.com/seattle
More about AccelOps for MSPs, including MSP webinars, solution briefs and whitepapers, can be found at http://www.accelops.com/product/managed-service-providers.php
AccelOps, Inc.
2901 Tasman Dr., Suite 100
Santa Clara, CA 95054
Phone: +1.408.490.0903
Fax: +1.408.970.9666
Email: info@accelops.com 
MORE ABOUT ULISTIC:
As MSPs grow they sometimes find they need to hop from consultant to consultant to address their increasing marketing needs. With ULISTIC as your partner in success, you can be assured that whatever need you have, we'll address it.  If we can't, we'll find someone who can.  We're your one-stop-shop for all your MSP marketing needs, now and into the future.
ULISTIC's President and Chief Marketing Officer Stuart Crawford was honored by Calgary's Avenue Inc. with the Top 40 Under 40 Award in 2007 for being an outstanding business leader, and he was recognized as one of the Top 20 Business Leaders of Tomorrow by Business in Calgary magazine in 2008. Stuart has also won many Microsoft Partner awards for his work in the IT community.
If you would like to speak with Stuart in regard to your MSP marketing or sales, give him a call at 716.799.1999 ext 102 or email: scrawford@ulistic.com