Professionals make greater use of email archiving options for personal continuity
By Sonian
May 1, 2013
0 Comments
37 Views
Kayla Krause / Sonian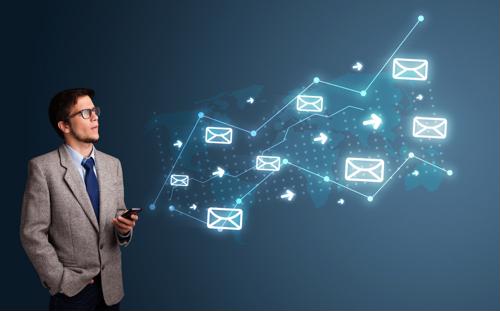 There are a number of professions that require high reliance on written text, correspondence and communication. In order to maintain all these messages, these workers need a way to ensure that they can retain a thorough record of every contact they've made over the years, since they could have to reference any of these resources at any time. In light of that fact, the flexibility of email archiving in the cloud has made it a popular resource in job fields like writing and journalism.
The Poynter Institute discussed how journalists, especially, have come to rely on email archive options, as their requirement to remain highly mobile and yet maintain full and fluid records requires that they have file management options that can meet their unique lifestyles. The source pointed out that there are a variety of resources that journalists regularly need to create and maintain, many of which are stored as email attachments or other kinds of mixed media. In order to keep all the assorted file types matched with their respective messages, they need advanced cloud email archiving solutions, which can facilitate retrieval without having to maintain a cumbersome, expensive and less effective solid state data resource.
Poynter looked at some of the current email archiving tools that professionals prefer to use. These tools often support a broad array of multimedia extensions, letting journalists create and store essential data with their associated emails. Privacy and security options are strongly preferred, as not all people are familiar with the best tools, encryption and safety measures they should be using that help them understand these options.
Integrating email archives and everyday work
One of the emerging trends in cloud email archiving options is integration with social media and other dashboard resources. For those who use an integrated infrastructure service as part of daily work operations or as a stand-alone tool to facilitate better workflow flexibility. Having the ability to merge different programs into a single cloud portal makes it easier to optimize.
With social media becoming such a prevalent insight and analytics outlet, being able to link social resources with email archiving can give personnel a better idea of how well their efforts are paying off or where they should be applying themselves more. This is essential when determining the direction of current investigations, something that journalists must be mindful of in order to ensure their work is still in line with public expectations. As ZDNet wrote, businesses and privately employed individuals, such as journalists, need to be able to keep their options and storage privileges flexible. Using email archiving options will ensure that information is always available and easy to work with, facilitating better work performance.

Read More