April Fool's Marketing Stunts: The Joke's On You!
By Herman Pool
April 1, 2013
0 Comments
527 Views
hpool / Vertical Axion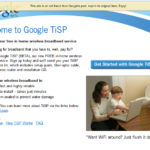 April Fool's Day is here and with the advent of the Internet we find marketers taking full advantage of the holiday.  Every year Google comes up with some great April Fool's Day stunts.  My personal favorites include Google TiSP a FREE in-home wireless broadband service that worked via your toilet and the Google Book Search 'Scratch and Sniff' update. Other marketers also find the holiday to be a great opportunity for grabbing attention.  Here are some great examples of brands who used April Fool's Day to get noticed and make money.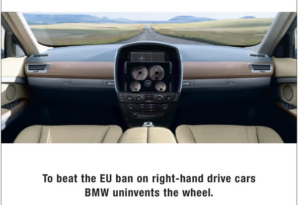 The EU decided that steering wheels on the right-hand side were not a good fit for European roads, so they were banned.  In response to that ban, BMW released an ad  introducing "hands-free steering".  A clever way to to make their point and get more attention.  My favorite line from this ad is: "Early prototypes were prone to sudden u-turns if the driver swung around to shout at the children in the back, but a satellite monitoring system invented by Dr. Bitt-Fischi, our head of R&D , has eradicated this minor flaw."  BMW stuck with the high-end engineering they are well known for even for a prank.  Now that is staying on message!
The Left-Handed Whopper 1998:
Burger King has done a great job of marketing their products.  Since the advent of the Internet they staged unique and notable campaigns like "Subservient Chicken", but back in the 90′s when the squeal of a 28.8 Modem ruled the 'net they went a bit more old school. Burger King sent out a press release announcing a solution for the 1.4 million left-handed customers they served dail: the Left-Handed Whopper. All condiments were said to be rotated 180° to suit the left-handed population.  When Lefties showed up for the burger they found nothing but disappointment.
The Taco Liberty Bell 1996: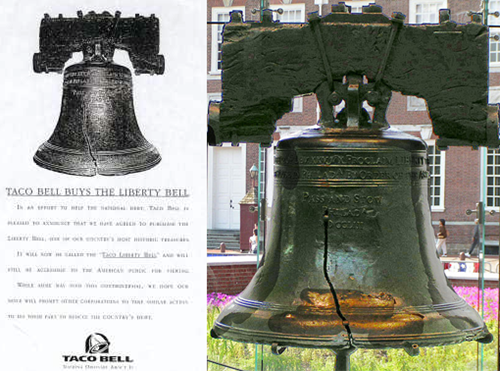 Taco Bell hit a marketing home run when they announced that in an effort to help solve the Nation Debt Crisis they had purchased rights to the Liberty Bell.  Thousands of people called to protest before Taco Bell admitted to the Apri Fool's hoax at noon.  The stunt was so successful even the White House had to respond with a press conference in during which White House Press Secretary Mike McCurry stated the government was also "selling the Lincoln Memorial to Ford Motor Co. and renaming it the Lincoln-Mercury Memorial."
All of these campaigns cost relatively little money, resulted in big time free press and more importantly increased sales.  A marketing campaign does not have to be expensive to get peoples attention.  Remember you have to get noticed to make money.  Use the comments to share some of your favorite April Fool's marketing campaigns.