What does Pepsi and Negative Thoughts Have In Common?
By Stuart_R_Crawford
January 17, 2013
0 Comments
892 Views
Stuart R. Crawford / Stuart Crawford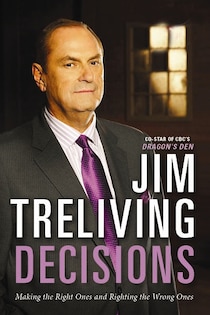 I have times when I go through a bout of being overly negative, negative about relationships, about the future of the market, about what I do for a living and even negative about the health of the MSP community.
The one thing that I am reminded of each time I go through this negativity is the damage it causes. Yes, it hurts relationships, sometimes killing them completely. The tarnish to my reputation in the industry is not worth it and most importantly, neither is what it does to me and my soul.
Now, I am not one of the hairy fairy, walk around with a constant smile on my face kind of guys. I would like to think of myself as being a bit more realistic, a bit more on the side of what really matters versus hoping the universe delivers. But I do have to say this, and it was reinforced as I continue to read Jim Treliving's new book, "Decisions" that the universe can deliver when you require it the most.
I love Jim's story about how they replaced Coke at Boston Pizza with Pepsi. Facing a realistic business challenge of being unable to make payroll and needing $4000.00, a gift appeared in the form of a colleague who happened to be peddling Pepsi. Well, Boston Pizza got the $4000 they required, Jim made payroll and Coke vanished from Boston Pizza.
Treliving could have elected to focus on the negative situation, being down $4000 facing payroll and not having the funds to cover it. However, I believe there is more to the story that what Jim confesses in his book, "Decisions".  I am sure Mr. Treliving remained focused and stayed positive throughout this particular experience and I am convinced good things come to those who think positively versus dwelling on the negatives too much.
I read an interesting article the other day on an MSP consulting website, not mine but a colleague's site where he elected to slam many of our peers. He didn't mention anyone in particular except for Arlin Sorensen, who recently sold his MSP business and now continues to focus on his leadership consulting business.
This left me scratching my head thinking, what type of image does this portray and if I mirror that same behavior, what does that do to me? Then I remembered the time I lost a deal in Calgary to Vital Business Solutions. Instead of being negative about losing the bid, I elected to focus on the positive and congratulate Tony and his team and let the client know he made a wise decision. Did that payoff? It sure did.
For some reason, something happened between Vital and the client and we were invited back to the table and eventually won the business. It didn't take long for me to realize why Tony backed out, we did for the same reasons not too long after the relationship started.
My challenge to you is to focus on the positives. Why do people work with you? What matters most? How can you make a difference in the life of others?
Best of luck
Stuart Crawford
Your MSP Marketing and Business Coach