A Little Change Goes a Long Way
By Herman Pool
December 18, 2012
0 Comments
886 Views
Kat / Vertical Axion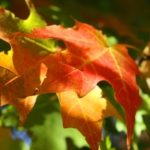 Are you wondering why your strategy isn't working? Have you thought it might be because you are trying new strategies without actually committing to change?
The only real chance to step away from all of the little things is to think bigger, and thinking bigger includes change. Now, change is downright scary, especially if something is working well for your company now. But with great sacrifice – along with confronting the scary and the unknown – comes great benefits. Think about the following benefits and see if it might be worth embracing a little change…just a little.
Your Priorities Narrow
When we keep up with the same thing we're used to doing year in and year out, one's priorities start stacking up. What if every company owner took the time to reorganize their priorities? When you think bigger and realistically, you're giving yourself the opportunity to begin to eliminate the things you shouldn't be focusing on to make room for things you should.
Embrace the Results of Your Prioritizing
So how do we get to our short list of priorities? We identify the things we will achieve by completing a goal. What do we gain, and what does it cost? By knowing what our actions with cost us or bring us, we create the motivation to overcome even the most painful of restraints and stay focused on what happens at the end of the journey. Our ideal results should become the gold at the end of the rainbow.
Commit to the Changes You are Making
Here's the hard part. You're reprioritizing, embracing the new goals, and now you have to know how to stick to it. Strategy without change is absolutely worthless, so figure out what actually has to change in order for your new changes to stick. Growth involves change, and if you commit to growth, positive change will happen – or your objectives will dissolve and leave only resentment and frustration behind. Don't let that happen to you. Stick with it, even when it's difficult.