Marketing with a Cause
By Herman Pool
December 13, 2012
0 Comments
469 Views
Kat / Vertical Axion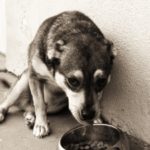 Did you know that worldwide, nearly two thirds of consumers say that they prefer buying products from companies that "give back to society"? Nearly half of these customers said that they would even pay extra if it meant that their money was going to a good place.
People no longer simply accept that their gifts to loved ones (or to themselves) come in pretty little packages. Purposeful giving has become something that many people consider, and it's worth figuring out if your company can benefit from this wave of consciences buying.
Though this consideration isn't as prevalent in the US as it is in other countries like China and India – over 80% of those countries' citizens expect some part of their purchase will go to charity – it's been gaining momentum in the US over the past few years as many more people feel the bite of the tough economy and want to be able to help those who are less fortunate.
But giving over a part of your proceeds to charity still isn't enough. Companies are expected to integrate worthy social causes into the core of their businesses.
So, how does that work?
Resonate with Your Customers
Helping a cause for the wrong reasons isn't really going to make customers all that happy. Many companies assume that if they align themselves with a cause that everyone's rooting for right now that they'll make more sales.
Let's try to correct that line of thinking.
Supporting good causes is a good thing, no matter the reasons. However, the missing ingredient is actually considering what your customers might want to support. Do a survey or ask some of your clients about what cause they would want to support the most. Couple that cause with a meaningful, graceful, uplifting social impact program. Otherwise you're likely to be ignored or worse, dropped by current customers.
Align Your Cause with Your Core
Hendrick Boards, a small California based surfing company, is a great example of what I mean when I say "align". The business is built on people who don't necessarily love surfing, but love animals. What does surfing have to do with animals? Absolutely nothing. But that doesn't matter. Hendricks Boards donates a significant amount of their profits to animal rescues, and they even let you choose the rescue you want to support.
Their entire image is based on helping animals, and they even do fundraising drives to help special cases. Their message is clear: "buy this item, and HALF of the purchase price goes to this animal in need. We love animals!"
Your core message should be just as clear. You won't be building any loyalty or goodwill by having a shabby connection between you and the cause you're trying to support. Make it strong. Make sure people understand the connection between your good works and your personal brand. Make it your mission, and you'll see results.