Ask Yourself These Four Questions to Welcome 2013
By Herman Pool
December 6, 2012
0 Comments
678 Views
Kat / Vertical Axion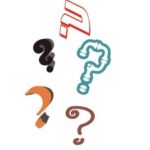 Planning, planning, planning. You may not like it, but it's a necessary part of running a successful business. With November rolling off into the distance, it's time to start planning your 2013 year so you can get off on the right foot instead of stumbling into the New Year without any sense of direction. To get yourself started, ask yourself these four questions.
When am I at My Very Best?
What brings out your best work? What conditions make it easiest for you to produce excellent quality work? Are there specific people that bring out the best in you? How about environment – do you have a particular type of music that makes it easy for you to be productive? Don't overthink it, but figure out the factors that make work easiest for you.
What Drove You Bonkers in 2012?
Maybe you established some less-than-appealing habits in 2012, and maybe you know several people who drive you nuts but you still insist on having relationships with. Being sick and tired of these relationships, with yourself and with others, is a good indication it's time to change.
So what drove you batty? Circle something from this new list that you want to eliminate in 2013.
What Didn't You Create in 2012?
We all have projects we kind of forgot about this year, and some of those projects are things we probably don't want to forget for next year. It doesn't even have to be anything business related. Maybe you just want to run a marathon, or maybe you want to create a new partnership with someone who will help your company out.
And Finally – What Did You Appreciate?
You best bet you won't get away from 2012 without being thankful for something. There is always something to be happy for, even when everything seemed to go wrong all year. The truth is that life can be difficult, but you shouldn't be focusing on how hard that difficulty is, but what it teaches you. What have you learned? What did you love about 2012?