Stay Small, or Get Big?
By Herman Pool
November 23, 2012
0 Comments
247 Views
Kat / Vertical Axion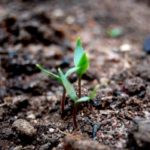 Traditionally, a small business has under 25 employees and does something like a few million bucks in business in a year. This relatively small revenue has a number of benefits: it's easy to control, you usually make a profit, your customers know and love you, and you can kind of work whenever you want. Seriously, what's not to love about that lifestyle?
Everyone's reasons are different, but sometimes a small business owner gets sick and tired of playing the small business game. Sometimes this leads to the sale of a company – and sometimes it leads to making a bigger, more powerful venture the next project.
Some people grab a different company and launch it off the ground, and some take their existing company and explode the business. Either way, life gets much more exciting. More levels are added to your business, you don't have to make every single decision, and sometimes you don't even have to be on call. It's nothing like a small business lifestyle, but it's much more exciting.
Someday, all small business owners have to make that same decision, but not all are truly capable of making that leap. According to the people at the Census Bureau, some 1.7 million "small" businesses exist, and only 300,000 "middle market" businesses exist. That should tell you just how hard the leap from small to medium is; expect even more work in the transition from medium to large.
Remember that you'll need access to more capital. This usually involves developing stable, complicated systems that will be essential in scaling your operation. It means you'll need a bigger system for managing sales (no, you can't use PayPal forever). It also means you will need to watch your overhead carefully, and know when adding more to the top would be a bad idea.
Keep in mind you'll also have a lot of competition in pricing. Large competitors have deeper pockets – it's honestly that simple. You can beat yourself up and leave yourself a small sliver of profit and still not understand how the big guys get their prices that low. And in the end, the big businesses are going to win the monetary fight. However, you have a special sauce on top as a medium business – you get to know your customers, and shake hands with them. That's worth the premium to a lot of people. How many times have you heard someone say "and I got to talk to a real person!" in an excited voice when referencing their huge cell phone company? That's because it's a rarity.
You also have to become much more efficient at defining your niche. No more are the days of appealing to everyone. You will need to zoom in on the type of customer you can serve, but pick your niche carefully. Picking the wrong one may mean smaller profits for you and your own. Picking a niche that can bring your business more cash means bigger expansion possibilities.
Make your choice wisely, and remember to enjoy the journey.
Have you already taken the plunge? What did it take to make it to the next level?