Closing deals in a Smooth, Fast Manner is Essential
By Herman Pool
November 13, 2012
0 Comments
269 Views
Kat / Vertical Axion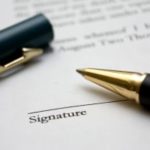 If you don't want to take this lesson from us, take it from one of the richest men in the world, Warren Buffet.
Buffet recently closed a deal with home manufacturer Clayton Homes in less than two weeks for an astronomically reasonable sum of $1.7 billion. In fact, this isn't the first deal that Buffet's done in less than a few weeks. He's able to get down to business because he does his homework, understands how to solve someone else's problems, and only goes for deals he knows he can close quickly.
So how do you spot deals like this? Buffet's a seasoned professional, but we can give you a few tips to get you started.
Answer the Biggest, Most Common Question: "What's in it for Me?!"
People have a hard time moving forward, even when there is an apparent benefit that happens if they do. When you don't make it clear and easy to understand, you risk your seller not understanding what they really get out of the deal. Instead, give them a clear road map, and let them know that you'll ensure they wind up in good hands.
Disaster Plan
Your business should have one of these, too, so it makes sense that when you're making a deal, you need to have a backup plan. What if things aren't working out the way you want them to? Will the deal halt all together, or is there some room for a bit of push and shove? Are there some things you won't budge on – and what happens if someone asks you to budge on those things? Be thoughtful, and avoid the resistance you might get from your seller and his shareholders otherwise.
Show You Know What You're Doing
Be like Buffet: do your homework! You need to show the shareholders and your seller you know what you're made of and you're willing to put your best foot forward as soon as the sale happens. Don't just create a schedule, because that just shows a sequence of actions. Include performance metrics and planned outcomes so that everyone is aware of exactly what should be happening in the next few months.