Are You Making Your Website Visible to Search Engines?
By Herman Pool
October 30, 2012
0 Comments
631 Views
Kat / Vertical Axion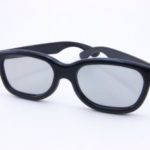 Or are you making them fly blind?
Imagine the prettiest picture you've ever seen. It has colors, depth, and your favorite animal with big button eyes and a beautiful background. You are nothing but impressed and you make the picture your desktop background.
Imagine a search engine crawler looking at the same stunning picture. You know what it sees? Absolutely nothing. It doesn't see anything but a tag that indicates that whatever it's looking at is interactive, and it moves on.
This happens a lot. People design beautiful flash websites and when people find them, they are nothing but impressed. But it does nothing for search engines and your rankings. So if your site is loaded with flash or you aren't using fully optimized images, you're damaging any other SEO efforts you're making.
Let's Talk about Flash Issues
Of course, Flash has its uses and you are more than encouraged to use it for those things. Videos, small interactive elements of your pages, and sometimes even menus can benefit from the use of Flash. However, many other things just don't flourish the way they should when Flash is used.
For an example, let's check out the absolutely amazing homepage of a wonderful non-profit company, Waterlife. They're advocates for cleaning the Great Lakes for the health of all.
[Waterlife Homepage here]
Stunning, isn't it? Want to know what search engine sees?
[seo-browser.com pic]
Not so stunning, right? The search engine can't appreciate that beautiful flash graphic, rendering it absolutely useless in SEO rankings.
Flash can also take a very long time to load, especially on mobile devices and slower Internet connections, which may frustrate customers and potential customers out of waiting for your website to load.
For everyone's sake, take the majority of Flash off of your site unless you have it there for a specific reason. Here's what your page should look like (this is VerticalAxion.com):
[vertical axion.com screenie]
Help! I'm Blinding Search Engines! What Do I Do?
After you've determined that your website needs a redesign, then you're welcome to talk to us. Internet marketing is our thing, and we can help when you need some guidance in how to make people notice you. Otherwise, do your research; there are tons of resources out there to help you along on the right path, especially if you have the time to read them all.