Twitter Tips from the Presidential Candidates
By Herman Pool
October 24, 2012
0 Comments
617 Views
Kat / Vertical Axion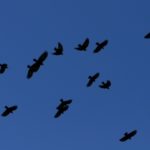 With the political debates underway, the Obama and Romney campaigns are looking for new, "hip" ways to reach out to audiences. Both have chosen to use Twitter – and both do it quite well.
Both campaigns are using innovative techniques to ensure they reach the maximum audience on Twitter. "Because the political campaigns have to deal with a rapid response environment, there are some great lessons for brands to think about as they plan their own campaigns," said Steele, Twitter's director of marketing. "There are more tweets every two days now than total tweets leading up to the 2008 election."
Here are the techniques you can use to stir up as much activity as they do:
Real Time Responses
While big things are going on, you should be actively monitoring and commenting on trending tweets so you're always ahead of the game. In the campaign, we saw this when the Obama team was actively refuting Romney's statements moments after they were spoken. Furthermore, when Romney stated he would cut PBS funding and thus eliminate Big Bird, within an hour the phrase "Big Bird" was trending. Just a few minutes after Romney had mentioned his new plan, the TV network bought a tweet that turned up at the top of the list when people clicked on "Big Bird".
Personality and Pizzazz
Twitter is already pretty whimsical – their mascot is a little blue bird, after all. This means when you're tweeting, you should be having fun, too. During Clint Eastwood's "Invisible Obama" speech that affected millions of people, the digital Obama media team tweeted a photo that had a caption stating that "this seat's taken." Witty, charming, and tongue-in-cheek – the exact thing that they needed to tweet in response to Eastwood's serious talk. Taking yourself or your company too seriously will result in dry, lifeless posts. Don't let that happen to you.
Action!
Twitter can be used to trigger relationships, and on a deeper level, transactions. Both Obama and Romney get a significant amount of their donations from Twitter, though the study that indicates that's true is highly debated.
However, there is another example. A startup company by the name of Bonobos has increased their sales nearly 1,200%. How? Bonobo posts a sale that will only go live once it's been tweeted a certain number of times. Their followers have nearly tripled in a few short weeks, and they're making more money than ever. Bonobo didn't only bring more visitors and buyers, they called their current audience to action – and reaped the benefits.