But My Business is Not Like That One!
By Herman Pool
October 17, 2012
0 Comments
558 Views
Kat / Vertical Axion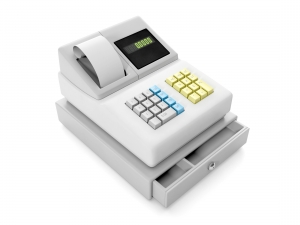 You're looking for advice that applies to your business, and you're finding a lot of general advice instead. There's a lot of it, and some of it conflicts, and it becomes a bit overwhelming for you. You decide it's simply too general and can't help you and your business, so you decide it's a good idea to go ahead and do your own thing.
Let's take social media for example, since it's so popular to write about these days. Instead of following the solid (but general) advice of several bloggers, you decide that posting LOLcats and hitting the Like button a bunch of times is a better strategy. People like cats on the Internet, right? And people like acknowledgment that whatever they're saying is valid, right?
Since you're reading this, it's likely you're in the tech world. While tech people like cats just as much as the next person, posting them (and them alone) to your Facebook page will lose you business. The words that come to mind are "unprofessional," and "unfocused".
If you don't want to take the advice of bloggers and people who are experts in your field, then here are a few other sources you can refer to:
Other Businesses
If another business is more successful than you, it's likely you can learn something from their services, website and social media pages. What are they doing that YOU like? What do you think is a good idea, and what is a bad one?
Mentors
People who have been in your niche for a while have loads of experience to share with you. These experiences are often custom-fit to the ways and problems of their businesses, but that doesn't mean you can't learn tons from just listening to them speak. If they're actually experts, it's likely you'll be able to catch them at trade shows or local seminars. If you can't manage that, follow them on Twitter or Facebook.
Or, Maybe It's Not a Problem at All
Stop and think for a second. Instead of assuming that advice that isn't tailored to your business is an issue, assume that it isn't an issue at all. Maybe those SPECIFIC strategies stated don't apply to your business, but it just being available for you to read presents a whole new opportunity for you to learn something new. In essence, you should be able to "translate" the advice given so it applies to your business.