Three Commonly Asked Facebook Questions Answered
By Herman Pool
October 11, 2012
0 Comments
526 Views
Kat / Vertical Axion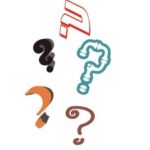 Facebook is constantly changing, but it's important to keep up on some of the changes that affect your business. Here are three major changes that have been made in the past few months that people are asking questions about.
Why am I only seeing posts from a certain group of people on my newsfeed?
After several hiccups in the system, Facebook has finally worked out a semi-permanent way to present Newsfeeds. You can choose from "Most Recent" and "Most Popular". The most popular choice gives you posts that Facebook thinks you'll like because they're from friends you visit often or have visited recently. Most recent are posts by everyone on your friend's list, regardless of the last time you interacted with them. This includes business posts as well, so if you want to encourage your fans to do anything, encourage them to look at most recent posts instead of most popular.
Can I still invite my friends to "Like" my page?
The option has been moved, but yes, it's still available. If you visit your page while you're logged into an account that had admin access to your Facebook page, you just have to click on "Build Audience". The page it brings you to has been redesigned to include options that sponsored ads, posts, and the like, but it also includes the "Invite Friends" box where you can invite anyone that doesn't already like your page. The people who have already liked your page are blurred out so you can't click on them.
What is the difference between a Facebook fan page and a group?
Good question. A Facebook fan page is meant for people who want to follow your businesses' happenings. Basically, it's like a secondary website. People can view it, interact with it, leave comments on posts or on your Wall, and find your phone number. A group isn't much like this at all. It's more like a post-by-post chatroom that allows for document uploads and picture sharing. Many businesses use Facebook groups to communicate privately with all of the company's employees. Many businesses also use Facebook fan pages to communicate with their clients and potential customers.