Small Marketing Email Changes Lead to Huge Results
By Herman Pool
October 9, 2012
0 Comments
529 Views
Kat / Vertical Axion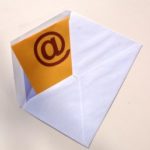 As a small business, you know how hard it is to find the time to do everything that has to get done in a day. Getting out your newsletter, blogs, and content is a challenge in itself, and we haven't even gotten to the mountain of customer issues we need to deal with. However, a little effort goes a very long way, and a few quick and easy changes to your emails and newsletters can bring you more business without as much as a second glance.
If you've already double checked your content for quality – we've harped on this idea quite a few times – and are still not seeing the clickthrough numbers you'd like to see, try adding the following.
Preheader Text
This is FIRST line of text that people see beneath the title of your email (Gmail, mobile and browser, defaults to 120 characters of text seen as a "preview"). Don't let it be wasted on "unsubscribe" options or the title of your article. Use it wisely – find a way to harness its usefulness and use it as a hook to bring in more curious eyes. Including the words "free" or "new" often intrigue people enough to click.
Alt Text
Most, if not all, email companies block images from unknown users automatically. You have to physically click "show all images" or "allow all images from this sender" to see any pictures in the email. Before the pictures show up, all a user can see is alt text. That's it! You only have alt-text to make an impression. Instead of leaving your alt text to something default – catchow.jpg – customize it. Make it reflect what the image is ACTUALLY showing the audience. "Save 25% on all cat food brands, plus FREE shipping!" Is ultimately much better than leaving the name of the image.
"Share Me" Icons
The share icons allow a user to share an article – or your whole newsletter – with their friends on social networks such as Twitter, Facebook, and Google+. In a single click, your content and company could be introduced to an entirely new audience. These icons are easy to insert as long as you have the time to figure it out for yourself.