Three Questions to Ask Yourself about Your Website
By Herman Pool
October 8, 2012
0 Comments
613 Views
Kat / Vertical Axion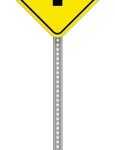 The purpose of your website is to bring leads in and make sales. That's all, really – everything else you do with it is just to help those things happen faster. With that in mind, here are a few questions that are important to ask yourself about your website when you're designing or redesigning it. They are designed to capture the customer's point of view. Keep in mind that the answers to these questions may not be as easy as they first appear, so make sure you put some thought into them before checking them off your to-do list.
Are You Real? Can I Visit You? Do You Have a Store?
The question "are you real," should obviously be answered with a yes; even if you don't have a physical location, you are still a real business, accredited and identified by the government. And with the movement towards Internet-based sales – Amazon, Ebay – people won't be as wary of you when you say that no, you don't have a physical location. However, not having an actual location does mean you have to build trust in ways that regular brick and mortar stores don't. Start with providing all of your contact information, such as an email address and a phone number, which you personally monitor. Invite the people who contact you out to lunch so you can discuss the services you offer face to face. You might not have a physical office, but you do have a physical body. Use it.
Are Your Employees Important to You? Do They Have a Voice? Where Can I Learn More About Them?
Potential customers like to know they're dealing with more than one person when they're considering a new company. If you have employees, showcase them. Let your customer know that they exist. When you do presentations, mention your team. List their emails on your website if a potential customer has a question that needs to be answered by someone specific. Most importantly, show everyone that you take good care of your employees – talk about them on your blog, and post exclusive pictures of the office party you had last week.
I Am Not Quite Ready to Buy Yet; How Do I Stay in Touch?
In addition to your contact information being blatantly obvious, you should provide other ways to stay in contact. A blog, for example, is a great way for someone to keep up with your company while they make a decision. A newsletter is also a great idea, as it will remind a potential customer of your presence at least once a month.