"Back to School" Marketing Campaign Lessons for the Wise Businessperson
By Herman Pool
September 27, 2012
0 Comments
743 Views
Kat / Vertical Axion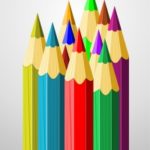 September brings pretty leaves, early snow, cold nights and most importantly, school. Kids, teens, and young adults all head back to class, and parents get to breathe a little easier.
But with school comes massive school supplies sales, and with massive school supplies sales comes massive advertisement. Even though it's a little too early to know how powerful this school season was, it's never too early to learn a lesson from the refined, practiced marketing campaigns employed during the season.
So let's take a quick look at a couple of quality campaigns by a few different companies.
Black Saturday by Teen Vogue
This may come as a bit of a surprise, because Teen Vogue is actually a magazine and doesn't have a physical location. Still, they managed to take advantage of the back to school season, and they did it admirably so. Teen Vogue started something they affectionately called "Black Saturday." Consumers went to various stores and presented the Teen Vogue Mobile Coupon, which saved shoppers a select percent depending on the store. You could ONLY get the coupon via Teen Vogue's mobile application.
The magazine company also held free fashion shows in over fifty malls across the US to display styles and colors available at stores that were participating in their program. Even though the promotion was over a month ago, videos of the fashion shows are still finding their way around the Internet.
Even if you're a small company, you don't need to go it alone. You may not want to team up with a business that does the same thing as you do. Still, finding non-competing corporations that you can form mutually beneficial relationships with can help your company gain exposure.
Staples's Supply Drive for Financially Disadvantaged Students
Staples's back to school campaign stretched until the middle of September to make sure it could get in all the specials it had going. The company always tweeted all of their specials, and has been utilizing both #backtoschool and #StaplesforStudents as hashtags on Twitter. The company's big push this year has been their supply drive for disadvantaged students. When you bought certain supplies, the company would donate something to students who needed them. Sometimes they even ran specials specifically designed to encourage you to donate, such as "buy two, donate one" sales on glue, pencils, binders and other necessary school supplies.
Was their plan as intricate as Teen Vogue's? No. Not even close. But it was still effective, and they got to help students who really needed it. A few whimsical ideas or a focus on charity can encourage customers to engage positively with you.
Have you seen any smart or clever campaigns this back to school season?