Learning from Google's Social Failures
By Herman Pool
September 25, 2012
0 Comments
752 Views
Kat / Vertical Axion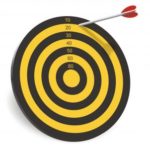 Google recently acquired Wildfire, a social networking tool. As most of us know, this is only one step in a very, very long list of attempts to become a big player in the social networking world. In fact, it's one of the few that didn't involve Google starting their own product or service – possibly because they learned from their past mistakes.
It's not completely fair to say every attempt Google has made has failed miserably. Blogger, for example, is pretty successful as blogging websites go, and Google+ has started to mean something in the business world. However, the search engine's attempts to make a name for themselves in the social networking sphere are more memorable because the vast majority of them took a face-plant even before they even had a chance to spread their wings.
Let's take a moment and look back on these failures, not to make fun of Google – but to learn the lessons they learned.
Google Wave: Cool (Failed) Concept
In 2009, the Google Vice President of Engineering decided that Google Wave was advanced enough to finally reveal to the world. When Google Wave was first introduced, many people believed that it would replace social networking, email, and Word, among other things. Wave promised a huge shift in the way people communicated on the web, and expectations were through the roof. Even initial feedback indicated that this product was a winner.
But what came along with good reviews and comments? Bug and glitch warnings. No purpose. No place on the World Wide Web. The biggest complaint about Wave was that experts just couldn't see how it had viable real-life applications. Google realized this a bit too late and had to pull the product less than a year after it was introduced to the market.
Google Buzz: Too Much Buzz, Not Enough Privacy
People loved Google Buzz when it was first announced (just like Wave), and some went as far to say that it was the Twitter Killer. The program allowed people to drag and post emails directly into chat windows with anyone on your contact list. It even allowed auto-follow so you could keep track of conversations with the people you were communicating with via Buzz.
The program took off, and it had over 9 million posts within the first three days of operations. However, Google had auto-opted everyone into Buzz, and that caused an uproar about privacy. In turn, lawsuits and case settling cost the search engine millions within just a few short months, and Google ultimately had to shut down the program 26 months after introduction.
So what can we learn? The biggest lesson here is that, whenever you launch something, make sure it's ready to be launched. Whether that involves thinking through every problem you might encounter or making sure that your product has a firm market ready to consume it is up to you. Above all, be clear about your idea, and know exactly who you want to use it.