The Salesmen That Came Before You
By Herman Pool
September 19, 2012
0 Comments
591 Views
Kat / Vertical Axion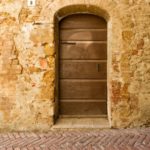 You want to know why your clients don't trust you from the get-go? It might not even be because of you. It's likely because of the people – the salesmen, specifically – that came before you.
There were probably a hundred different salespeople that came before you that abused their trust. They stole precious time away from their families and disrespected their opinions and attention. They were stubborn, rude, and persistent – and almost always in bad ways. They broke their client's hearts when a promise didn't come through the right way (or made them angry). The last time they trusted someone with their hard-earned money, they turned around to see that it was wasted.
Again.
People don't have bad perceptions about salespeople for irrational reasons. People have bad perceptions because the general population of salespeople have earned it. Knowing that, do you think it's fair for you to walk up to someone's door like all of the other salespeople before you did and get a different result?
No.
The key is to walk into a client's life in a different way. Don't just barge in and disrespect the opinion they've formed about salespeople. Instead, reform it by using smart sales tactics. The biggest key to remember when employing smart sales tactics is that you have to forget the sales tactics and focus on the person.
You should treat your clients like they're your best friends. Be charismatic, open, and honest. Be there for them when they have questions. Answer like you actually care about what they think. The world needs fewer salespeople – the ones that came before you – and more genuine people who sell things on the side.