What to Do If Your Web Service Provider Goes Down
By Herman Pool
September 18, 2012
0 Comments
680 Views
Kat / Vertical Axion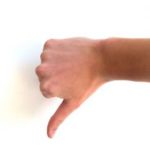 Millions of websites were offline for almost a day when GoDaddy had a series of "internal network events that corrupted router data tables." Most of the websites that went down belonged to small businesses. GoDaddy also manages a huge Domain Name System (DNS) database, which was also down.
Though GoDaddy has restored service for the vast majority of its customers, the website going offline at all raises a very important question: what do you do when your website host crashes, and your website with it? Here are three steps to minimizing the loss of monetary assets and customers.
Is It You, or is It Them?
Where's the problem – with your website, or with the company that hosts it? It can be fairly complicated to figure out, as digging into your company's domain name servers is usually only possible if you have an experienced IT support agent on staff. Still, there are a couple of resources that can help you figure out the problem, including Pingdom and DNSniffer. Both of these will generate free (or cheap) reports on how your website is interacting with other sites that are actually online.
Talk to Your Customers Immediately
It doesn't matter if your website is down because of hackers or because someone clicked the wrong button. It also doesn't matter if it was down for five minutes or five hours. Talk to your customers and keep them informed. Reach out to them – aggressively, even! Post on all of your social media websites. Pinterest, Facebook, Twitter. Any way that you connect to your customers should have a notice up and an apology for the downtime. If the downtime is significant enough, reach out to your customers via email and phone as well.
Consider Changing Hosts
Some downtime can be expected with any host, simply because mistakes and errors happen and sometimes there's nothing anyone can do about it. That's completely acceptable. What's not acceptable is constant downtime, long periods of downtime, or unexcused downtime (no apologies or notices). There are TONS of webhosts, including Netfirms and Name.com.