Two Things that Will Stunt Your Business' Growth
By Herman Pool
September 18, 2012
0 Comments
653 Views
Kat / Vertical Axion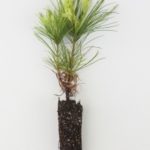 The only purpose your company has is to grow. This doesn't always mean gaining customers the fastest, but it does mean that building your brand name and community influence, taking more of the market share, or making more money. There are tons of things that mean "growth" to a company. The only way to really grow is to innovate – either you create something new or you market to new audiences. That's it! Everything else is fine print.
"Growth" seems like such a simple word, but it's not an easy thing to do. In fact, there are tons of things you can do accidentally that will hold your company back. However, there is light at the end of the tunnel. Avoid the following issues to avoid misery and painful lessons.
Being Ambitious – But Incapable
People love to tell Google's story. It goes something like this: Larry Page and Sergey Brin were just a couple of young men working out of a garage in Palo Alto. With dedication, drive, and ambition, they managed to found Google, which everyone recognizes as a successful company today. No one ever mentions that both of these young men were doctoral students at Stanford University. Both also worked in the Human-Computer Interaction Group, a prestigious unit of professors and students spanning multiple disciplines at Stanford. The same goes for Steve Jobs and Benjamin Franklin – all of the well-known stories passed around about these people overlook years of painful experience and far above-average brilliance.
If EVERYONE could think of the ideas these people think of, they absolutely would. But they can't. Most people need the help of experts that have years of work under their belts. If you can't afford the expert team, then don't base your strategy on goals that depend on you having an expert hand. Base it instead on what you and your team are capable of.
Listening to the Wrong Customers
Let's consider Research in Motion for a moment. RIM started the smartphone wave, and they sustained it for a significant amount of time, too. But instead of watching the market closely and keeping up with the times, they listened to their small – but loyal – group of customers instead. They focused on pleasing their dwindling customer base rather than glancing sideways to see Apple and Android emerge from the mists.
Having an increasing share on a dwindling market is a pretty horrible growth strategy. It's easy to favor those who love your company over those who are already looking for the next big thing. Unfortunately, it just doesn't work most of the time. You have to follow the customers who move first – not those who stay with you until the end.