Why Being Kind Will Win You More Business Than Being Clever
By Herman Pool
September 12, 2012
0 Comments
620 Views
Kat / Vertical Axion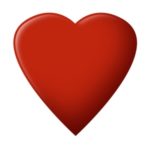 A story has recently gone viral. It goes like this (as told in AdWeek): A young boy by the name of Brandon decided to visit his grandma at the hospital. His grandmother was cancer-ridden and struggling to hold on, but instead of complaining about the pain, she told her grandson that she really wanted a good bowl of soup. The hospital's soup wasn't the quality of her favorite from Panera Bread, and she especially loved the clam chowder. When Brandon stopped at a local Panera Bread to pick up some soup for his grandma, he was troubled to find out that the restaurant only served clam chowder on Friday – so he spoke to the manger.
Without hesitation, the manager whipped up a special batch of clam chowder just for Brandon's grandmother and sent it along, free of charge, with a box of cookies and a note from the staff.
In the bigger picture, what Panera Bread did wasn't sensational – it was a small, random act of kindness that signified good customer service and personalized care from a company. However, Brandon's mother posted the testimony on Panera's Facebook, and it's generated over 500,000 likes and some 30,000 comments. You can't buy that kind of appreciation and loyalty with traditional advertising methods – you have to earn it.
Many marketing experts point at this story and use it as an excellent example of virtual word-of-mouth effectiveness. Obviously, this single post boosted Panera's reputation significantly. But there's simply more to it than that. Over half a million people "liked" the post, indicating that they all feel like the company did a good job – and are hungry for the same treatment. Customers want to be engaged in more than just the dollar-and-cents ways. In a world that refuses to slow down with technological advances, a single act of compassion such as this example reminds us that we're all human.
The truth is that it's harder to be kind than to be clever. It's hard to embrace the touchy-feely perception that "relationship building" holds. While you should still encourage your employees to embrace technology, analyze their markets, and be efficient in all that they do, remind them that they are human – and nothing should come at the expense of their humanity. A single act of kindness, a single small gesture that says "yes, I do know you're more than just a dollar or two to me," can make all of the difference. It may be harder to be kind – but it's much, much more important.