Three Things Your Website Can't Go Without
By Herman Pool
September 11, 2012
0 Comments
703 Views
Kat / Vertical Axion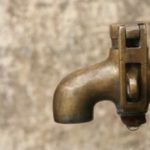 Small businesses that have effective websites see more traffic and conversions. It really is that simple. But do you have the right things on your website to bring you the boosts that you need? You can figure it out by knowing these three essentials that should be on your website.
A Good Domain Name
Sometimes the name of your company has already been taken by someone else, but that's no excuse to choose a poor domain name for your website. Here are a few things you should consider when choosing your domain name:
Pick a short, easy-to-read domain name
Use a .com when possible; stay away from .org
Don't use too many numbers or hyphens
If your business name is taken, consider adding your state or city instead of changing it all together
Domain name isn't everything, but the easier you make it, the more likely you'll have more business coming around to explore.
Social Media Links
You should make your social media pages obvious on your front page. Make sure the widgets or buttons match the rest of your website for the best results. If a small blue Facebook button clashes with your orange and black website, change the color of the button. This goes for your LinkedIn, Twitter, and other social media websites as well. Social media is a necessary outlet for promotion and for connecting with customers online. Your social media links and buttons should also be placed right next to the "subscribe to our newsletter" button, and they should all be located in the header or footer of every page to remind potential customers of your Internet presence.
SEO Content and Structure
Hire a professional – or learn the complicated ways of SEO yourself – to help keep your website on the first page when someone searches for your services. SEO doesn't only take place in the back-end of your website, but subtly in your content, too. Even though it shouldn't be too obvious, keywords should speckle your front page, service pages, and even your "about us" page. A SEO-friendly website can take a ton of trial and error and some time, but the end results are completely worth it. If you don't think you have the time to spend, you can always hire an outside service to do it for you and maintain the necessary elements on a daily basis.