How to Avoid Logo Mistakes
By Herman Pool
September 1, 2012
0 Comments
748 Views
Kat / Vertical Axion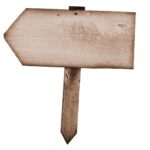 A well-known software company – they start with an "M" – has redesigned their logo for the first time in over twenty-five years. The new design was revealed a few weeks ago, and like everything on the Internet, it has received mixed reviews. Some people call it "beautifully simple," while others call it an absolute failure. Microsoft says their new font is the same font they use for all their marketing, and the new four-panel logo resembles a window (get it?) and is similar to the new Windows 8 OS' compartmental approach. All of the arguing has brought up some interesting lessons to be learned about logo making.
Pick an Appropriate Font
Let us start this point out by saying that no, Comic Sans is never a good choice. It doesn't go well with any logo, no matter how whimsical your company is. That being said, consider your other font choices carefully. Make sure the font represents your company and your logo well. For example, if you're looking for an elegant font because your company makes dresses for higher-end stores, you want a font that's thin and tall. Sometimes you can find a font that has serifs (swishes or tails). If your company rents out construction equipment, obviously a tall and lean font isn't going to be right – you'll want something bold with letters close together.
Your Symbol Should Look Good in B&W
Choosing a bunch of pastel colors may look good when it's in color, but as soon as your logo has to be in black and white, all of the pastels just become slightly different blotches of grey. You want to make sure that no matter what colors you choose, they look good in greys and black. Your logo should be sharp no matter what color it's printed in.
Be Memorable
Microsoft's old logo has been around so long that it's hard to miss. Their new logo has the same colors in the some places, making it unmistakably Microsoft. They've managed to make a memorable logo, whether people like it or not. You should go for the same. Some companies go for cute puns in their logos, and some go for simplicity so it's hard to forget.