The Secret to Becoming a Successful Businessperson
By Herman Pool
August 31, 2012
0 Comments
541 Views
Kat / Vertical Axion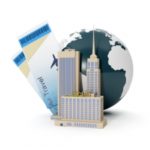 There are so many ways to define your "success" as an entrepreneur. Maybe you broke a record for sales in your first year of business. Maybe you won an award for best customer service in your field of expertise. What it doesn't mean, however, is that you had to be successful at inventing a new and original idea – you just had to put your own personal spin on one that already existed.
But what else do you need to know to succeed as an independent businessperson? Here are a few things to keep in mind when you're shooting for the gold.
Be Passionate About Your Goals
Regardless of how simple the idea you came up with is, it is going to cost you some serious time to get it off the ground. That's the way of owning your own business. Putting all the required hours into your project is much easier when you feel strongly about what you're doing. Believe in what you (and your team) are creating. Have a passion for it. Every time something good happens, it should just feed your fire. Your passion will ignite everyone in your office – and hopefully potential customers will see and feel that, too.
Enjoy the Journey, too
You've heard it before: "the road to success is long." And indeed it is. The truth is that successful people enjoy the journey as well as the end result. Celebrate the milestones along your way. What's the point of reaching the place you call "success" if you didn't enjoy the hard times along the way? The journey is what made you and your team so strong, and it's likely you learned a lot on it. That in and of itself is successful, even if you never reach your ideal destination.
Agile and Freeform
Even if pursuing success takes you in a completely different direction than you intended, sometimes that's just the way you have to flow. That doesn't mean you shouldn't remain persistent in your endeavors, but it does mean that you need to consistently learn and adapt. Find the right balance between following your gut and following your plan.
Know You Probably Can't Do Everything
Depend on your team. Even if you can, you shouldn't be doing everything on your own. If your team was chosen just right, all of their skills should complement every other member's skills. Find the smartest, quickest people you can find and build them from the ground up. Make sure you don't choose carbon copies of yourself. Differences will make your team that much stronger and more trustworthy.