Create an Effective Marketing Campaign by Asking These Questions
By Herman Pool
August 23, 2012
0 Comments
571 Views
Kat / Vertical Axion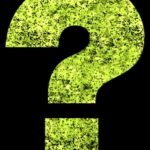 There are a series of steps you need to follow when you plan your marketing campaign. It doesn't matter if you've launched a new product or are beginning a new promotion – you follow the same steps. When you aren't sure where to start in your preparations, however, you can ask yourself and your team a few of the following questions to get the creative juices flowing.
What Message Will Create Extensive Interest?
If your message is simply "buy it! Because we sell it!", you may have trouble actually getting your product out into the market. People don't buy things because you sell them. People buy things because they are going to save some money, get a desired result (think anti-wrinkle cream), or feel more in control of their lives. Figure out which audience your message is intended for, and focus on getting it right for that specific audience the first time.
How Many Advertising Formats Should Be Used?
What's your favorite method of advertising? Blog posts? eBooks? Online seminars? There are so many avenues for advertising that you have to stop and make a choice. One of the better choices is including educational material along with your advertisements. Many smaller companies do this via blogs or workshops.
How Do We Want Customers to Come to Us?
Though not every client will go the "ideal" path, you should have one planned out and developed anyway. Each step should be a small one towards a much larger goal (which is likely making a sale). Along the way, you should include steps that involve building a trusting relationship with your client so that they feel safe enough to purchase your product.
How Should Potential Customers Be Called to Action?
How are you going to get your potential customers to move to the next step? Which encouraging words and phrases will be present in most of your advertising for this particular campaign? Using links, buttons, and promotions will help direct your potential customers down the path you wish them to go.