Want to Stand Out? Act Like The Small Business You Are
By Herman Pool
August 15, 2012
0 Comments
736 Views
Article By Vertical Axion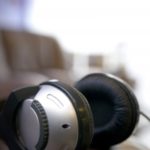 When you want to make a purchase, usually you have a myriad of options. For something as simple as a meal, you have at least a dozen. From fast food to retail markets to local food stores, your options are almost endless. With so many options and with the rise of budget-driven purchasing, one wonders how your small business could ever stand out in the sea of choices.
Fortunately, small businesses do have an advantage over larger businesses: they have the unique opportunity to create exceptional customer experiences. Because small businesses often focus on a small niche of the market, they can often "go with the flow" more than larger businesses. It doesn't take two weeks to fix an error in accounting because there aren't six different departments that need to be told someone made a mistake. Small businesses do have rules and regulations, but they don't drag on the company like the rules in big corporations do. When is the last time you called Vertical Axion and were put on hold for ten minutes to the tune of elevator music?
These "small" things are the reason that small business is competitive at all. The following tips are designed to help you create a unique, personal customer experience and to help you find the true value of being a small company.
What Makes You Unique?
Memorable experiences come from unique features of your company. Even if your niche is flooded with other companies trying to do the same thing as you – large and small – you can still find a way to stand out. There's always something that says "I'm different" about your business.
Let's say you run a shingling business. This niche is saturated with talented roofers. How are you different from all of those roofers that have been doing this for a long time? You can always bump your prices down, or offer discounts when people refer business to your company. But people who use small business often have more than money on their minds. What else do you have that makes you different? Maybe you can guarantee a start and finish date, or you've got some stellar customer testimonials about how you've gone above and beyond your job to satisfy the people you've worked for. And in just a few moments of thought, you've found some of the things that make your company valuable and unique.
Appreciate Your Employees
You pay your employees to work for you, but that doesn't necessarily mean that they'll be head over heels in love with your company. Your goal, ultimately, is to make them feel good about your company so they become powerful brand advocates. Every time someone from your business formally or informally talks to a potential client about your company, it means something.
Make sure your employees are well appreciated – maybe bonuses and benefits are a good start – but also make sure they're educated about the ideas and message of your company. If you say you're different because you're reliable and easy to reach, your employees should know that their personal sales goals should focus on those things. Make sure your reward system takes these goals into consideration.
Visit Vertical Axion
Author: Kat