How to Get Mobile Users to Open Your Emails through Subheaders
By Herman Pool
August 15, 2012
0 Comments
546 Views
Article By Vertical Axion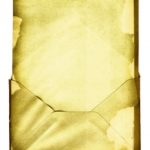 It's likely, since you're a small business, that you're using email correspondence to keep in touch with your clients and prospective clients. Some of us even take several hours to design a subject line that will hook our audience and hopefully will get more people to read your emails. If you've really thought it through, you've probably formatted your titles so they're less than 50 characters, since that's what a mobile device can typically view before it gets cut off.
But many of us have more than that to say to bring our clients in. Fifty or so characters is less than a Tweet. So how do you get those few extra words in that will convince your client to click or call?
There's a little trade secret called a subheader. The majority of smartphones have the option to display the first few words in an email right underneath the title. You can take advantage of this small space to entice your potential reader even more.
Here are a couple of ideas for what your subheaders should say.
Contact Information
So you've designed your email title to offer readers something they cannot refuse. Instead of making them root around in the email for your contact information, or even forcing them to open it to find it, include it in your subheader. If your subject line is something like "95% off our services today!" your subheader should be something like "call us at 999-111-2222 today to get this offer!" or "email us at (this address) to claim this amazing offer". It will make contact just that much easier.
Attractive Newsletter Article Title
If your company sends out newsletters with informative articles in them, consider using the title of one of them as your subheader. Chances are that if your email is reaching the appropriate audience, you'll get at least a few reads because of curiosity.
Talk About Your Mobile Version
You've probably seen "can't view this email on your phone? Click here to go to a mobile friendly version!" in an email before. It's a great way to make your information accessible to mobile users and you're likely to see higher conversion rates and click-throughs once potential clients get to that page.
Visit Vertical Axion
Author: Kat