Not Having a Facebook Account Makes You "Suspicious" and "Untrustworthy"
By Herman Pool
August 10, 2012
2 Comments
1099 Views
Article By Vertical Axion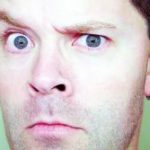 The sudden advent of technologies that give us 24/7 access to each other has completely changed the way businesses function and what customers expect out of them. Customers expect that small businesses should be in almost constant contact with their clients. With the development of mobile web and email, there's simply no excuse to be unreachable. Even if you're not in town or you're without your phone, people can leave a note on your email or your Facebook to get ahold of you within the next few hours, right?
If they can't, there is new research indicating that you may actually be labeled suspicious. A pair of mass murderers in Germany, according to Slashdot's translation, had little to no social presence online. The translation says that "anyone who abstains from Facebook altogether [is] suspicious."
If you think this just means personal users, think again: would YOU rather buy from a business that has an established online presence, or from a company you can't even find reviews for? Just because your business doesn't have a Facebook doesn't mean you're a mass murderer, but that doesn't mean it won't raise some major red flags in the minds of your potential clients.
Making and maintaining a Facebook doesn't have to be complicated. At Vertical Axion, we'll even do it for you as part of our base packages. Something as simple as posting some interesting updates and content to your Facebook can make you a more trustworthy business in the eyes of your clients…and it will certainly make you less suspicious.
Don't wait to get your social media pages up and running. The sooner, the better.
Visit Vertical Axion
Author: Kat