How Do You Make it Easy For Customers to Choose You?
By Herman Pool
August 2, 2012
0 Comments
482 Views
Article By Vertical Axion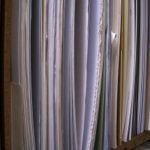 One of your main goals as a small business owner is to build trust. By building trust, you guarantee sales – people buy from companies that they have relationships with. But how do you build trust? One of those ways is to minimize the risk of choosing your company in the minds of your prospective customers. Most of them will not want to change from what they do now, and it's your job to convince them that your service is worth changing for.
First, you have to know what exactly you're asking your customer to do. Are you asking them to purchase something they've never seen before, change to a new way of running an aspect of their business, or switch the company they do business with at the moment? Once you know exactly what you're asking, you can build an offer from scratch that entices the potential client and answers all of their questions as well.
Here is a pair of scenarios you might run into:
The potential customer you're talking to is thinking about switching from their current service provider to you instead. Think about how you can make the transition easy. A number of years back, AT&T offered a service where they would pay your early termination fees and give you the same phone number if you switched to their services during a certain promotional period. Thousands of customers switched before the week was out. The company made the transition so easy that everyone was happy to make it.
You are asking a customer to overhaul an aspect of their company to incorporate your services. One of the best things you can do in this situation is to offer the company free installation and a trial run to see if they like what you have to offer. Let's say you're offering to install and manage a cloud computing function on their network. Instead of moving their entire network over to the cloud, move a small portion – say data backup or financial records from years past – to the cloud. Let them try it out and see if they like it for the first few weeks. If they do, you can proceed. If they don't, maybe you can gather information on why they didn't and offer a better service that suits their needs.
How does your company make it easy to switch to its services?
Visit Vertical Axion
Author: Kat