How Do You Help Your Customers Succeed?
By Herman Pool
July 31, 2012
0 Comments
529 Views
Article By Vertical Axion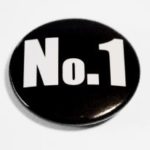 Even with the advent of social media in current marketing techniques, word of mouth sales remain important. Your company should be spending a decent amount of time developing relationships with customers so they will talk about your service or product with others. One of the questions you have to think about is, "why would they want to talk about me, anyway?" This is where you start breaking out power statements, tag lines, benefits, and the like. Maybe your services are awesome, or maybe your prices are amazing. Whatever it is, you know what makes your company great. But do you know what makes your customers great?
Suppose you're talking to someone about yourself. You might say that you're a romantic, or that you love to treat your dates to expensive meals and movies. Most people will smile and nod, then instantly forget about you. But what if instead, you help them find a job, or get a girlfriend? The picture changes – you don't need to TELL them you're an amazing person; they'll already know you are.
Use this concept when talking about your business. Instead of telling your referral partners and customers how amazing you are, focus on them instead. What is going to help them in such a way that they'll feel like sharing your company because you do good things? How would things change for you if you got customers to talk about the greatness of your company?
If you're thinking that making your company popular in the eyes of your clients is hard, think again. Little things mean a lot in the busy world of today. If a customer is looking for someone to cater their networking event, find a business that will give them a discount on the food in exchange for a shoutout. If a different client needs something to be copywritten, find a copywriter in your field you've used before and know you can trust. It won't take much time, but it will help your customers succeed – and they won't forget that when talking to their friends.
Visit Vertical Axion
Author: Kat