Picture Perfect: How to Bring in Customers with Images
By Herman Pool
July 29, 2012
0 Comments
589 Views
Article By Vertical Axion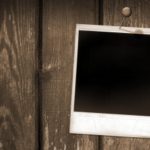 Even if your website or social media pages aren't heavy with images, you likely have them anyway. Whether it's a logo or a picture that you use for your blog, images represent your brand and your company in many different ways. They're pretty useful, too. Images are visually enticing, and they can be used to break up long paragraphs of text, or they can remind a reader who you are and verify they're reading the correct e-mail. But how do you know which images to choose? Read on for some good basic guidelines on how to choose your pictures.
Size
Size is one of the most important aspects of choosing a picture. You want your pages and e-mails to load quickly, so you don't want to choose something too big. At the same time, you don't want something so small that no one can figure out what your image is supposed to be. The average Internet user gives a page four seconds before they give up and try a different one, especially if they're on a mobile phone or have slow Internet. Aim to keep your pictures under 500×500 px and don't use too many of them on a single page or in one email.
It's a Balancing Act
Many email programs block images from companies that haven't been added to the receiver's safe list. This means that they won't automatically load, and unless the receiver expresses explicit desire to let the images load, they won't ever see them. This means that you need to make sure your text tells a story WITHOUT the images. Using an image as the sole content of your email can cause some users to delete your email without a second glance – have you considered that the first line of text they might seeon that sort of email may be the 'unsubscribe' link? Aim to add images that matter to your audience, but make them enhancers – not the whole deal.
Vibrant, But Not Confusing
The colors in your pictures tell a story by themselves. When you choose images with lots of colors, make sure that those colors don't make the image confusing or overwhelming for your viewer. At the same time, you don't want to ban color completely – it will fail to capture the eye of your audience, which defeats the point of the image in the first place.
Visit Vertical Axion
Author: Kat