3 Ways to Generate More Site Traffic
By Herman Pool
July 26, 2012
0 Comments
861 Views
Article By Vertical Axion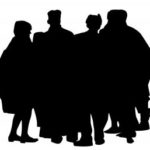 By now, you've probably heard of SEO (especially if you've been reading this blog). Utilizing SEO tactics is one of the most effective ways to bring more traffic to your website. But there are other effective ways to generate leads for your company. Read on to find more ways to grow your business online.
Providing Quality Content
We cannot stress this enough! Posting content that really matters to your audience is incredibly important. Showing up at the top of Google is great, but if you don't have anything on your website other than a sales pitch, it's likely visitors will just walk away before you even get a chance to say hello. What's the good in that? There really isn't any. Instead, write content that is relevant to your audience, including vital news updates and good business advice. If your content is strong, you will start to see "shares" of your content, and that will bring an astronomical amount of traffic to your website.
Post Your Website – Everywhere
Since you have a website, you should flaunt it. Your website should be on your business cards, email signatures, and on absolutely any form of paper marketing you can squeeze it onto. You never know who will click on a link in a professional, friendly e-mail you send out, or who will see the sign at a local business partner of yours and be interested in your services. The more places you advertise, the more likely potential business will stumble onto your website.
Hoof It
Many businesses were successful even before the Internet existed. Why? Because they hustled. Though going door to door these days isn't a prime choice for most companies, you can still put physical effort into advertising your business at trade shows. They can get a bit pricey, but if you're marketing the right product to the right audience, you'll get your money back tenfold. This does take a bit of effort, however – you will need to talk to people individually and as an audience to build important business connections that you can revisit later.
Visit Vertical Axion
Author: Kat