Learning from the Actions of Colorado Businesses During the Fires
By Herman Pool
July 20, 2012
0 Comments
651 Views
Article By Vertical Axion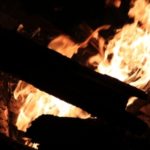 Recently, Colorado suffered from fires that destroyed homes and ranches, and put thousands of people and businesses in danger. Though they have settled down significantly since June, the damage that they did will take years to repair. People with friends and family in certain areas had no idea what was going on because access to phones and power was limited. This was even truer for small businesses in the area, especially horse and livestock boarding facilities and ranches. There was no way for them to call their clients to tell everyone what was going on.
However, even in all of the chaos, some businesses found a way to communicate: social media. Even if your area isn't going to catch on fire, a number of other events can happen that would make it difficult to communicate with your clients. Here are some tips that you can use in case a disaster happens.
Don't Delay Updates
You might think waiting a few days to post an update on what's going on will help calm your customers, but in fact it may do the opposite. Post as soon as you can and tell everyone what they can expect from you during this time. Will you manage to stay open? Is everyone safe and sound? The more information you can provide the better. An excellent example comes from Flying W Ranch. Soon after the fires started, they updated their Facebook page providing information about the status of the ranch. Later, they updated again to say that though there was no way to communicate with them via phone or e-mail, they would be available via Facebook for questions and concerns. They also told their fans that they saved all livestock and valuables before everyone was safely evacuated.
Keep Posting Updates
Keep your clients and followers in the loop. Often, they will be more than understanding if websites and services go offline for a good reason. If you post an update and suddenly go quiet, chances are you will start to worry your customers. It will also help your audience know when they may receive shipments and when customer support will be back up. Chefs Catalog posted that their website would be offline on their Facebook, and received nothing but encouragement from their customers.
Flying W Ranch lost almost everything in the fires, but they kept everyone in the loop regardless. They posted heartfelt, personal messages to their fans and friends, and their fan base grew from under a thousand to almost 16,000 in less than a week because of their outstanding customer service and positive attitude. Even when the times got tough, they kept updating when many other businesses kept their fans in the dark.
Say Thanks – and Stay Positive
When your crisis has finally stopped, let your fans know that you're still alive and kicking. Thank them for being loyal customers and supporting your company through the worst of times. Tell them about any rebuilding that will need to be done, or if you're behind on anything and need some time to catch up. This will help manage the expectations of your fans and will make you look humble in the face of disaster. Chefs Catalog was sure to tell their audience that they were available to answer questions and that only good things were happening from here on out.
Visit Vertical Axion
Author: Kat