Closing a Deal Over Email
By Herman Pool
July 17, 2012
0 Comments
841 Views
Article By Vertical Axion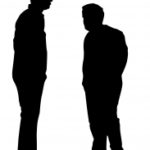 The business world has ultimately become very oriented around digital interaction through digital devices. People are just too busy to sit down and enjoy lunch with someone they want to do business with, which means that e-mail becomes a critical tool in sealing a deal. Many transactions are done before anyone even meets anyone else, and trust is built through text rather than face-to-face meetings. So how can you use e-mail to keep a conversation going and close a sale?
Drop the Forms; Go All-Out Original
This comes up a lot in business advice, but only because it's still necessary to talk about. Developing a friendly yet professional voice over the Internet is a difficult task; however, it's important that you learn how to do so. It will help add a personal touch to all of your correspondence with your prospect. Standing out against the background of irrelevant spam messages and unfriendly attempts at making sales will keep your email from heading straight to the trash folder.
When you're trying to figure out what to say to a client to make it more personal, think about these questions: what interesting piece of information can you give to your client? What would make their job easier? What will matter to them?
Checking In: A Thing of the Past
Following up with a client? That's a good thing. Just "checking in"? Not such a good thing. When you follow up with a client, you want to make sure you do more than just check in. What value does that bring to the client? None. Every single time you contact your client, you need to make sure you offer them something of value so you don't look like you're just trying to meet daily quotas. Whatever value you add to your email doesn't have to be earth shattering; simply asking for their opinion on something or their experience with a service can keep a dialogue going.
Choose Prime Times to Contact
People that own their own businesses generally work very long hours. They don't usually want to peruse an e-mail about buying something in the middle of their long day. Hit your client with a friendly e-mail when they're more likely to be enjoying some downtime, like over the weekend. They may have a minute more to devote to your email, and that may be plenty of time to seal the deal and make a sale.
Visit Vertical Axion
Author: Kat