Ignoring Social Media will Cost You Money and Business
By Herman Pool
July 16, 2012
0 Comments
747 Views
Article By Vertical Axion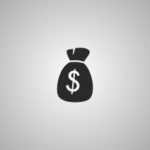 A few months ago, Conversocial conducted a study about consumer expectations from companies on social networks. The results weren't necessarily surprising, but many companies were caught off-guard to say the least. The survey indicated that nearly 90% of respondents indicated that they would be "somewhat less likely" or "far less likely" to buy from a company that didn't answer and take care of all complaints on Facebook. Not over e-mail. Not through customer service. But on Facebook.
Survey takers believed if the companies ignored other people's complaints on Facebook that theirs would be ignored as well. This drives a simple, often overlooked point home: sometimes a quick, simple reply can make all the difference.
Often, people try to make social media complicated. It can be a complicated process when your company chooses to harness the "true power of Twitter," or "aggressively advertise on Facebook," but it doesn't always have to be that way. Those things are important, and they produce results you can see over time. But sometimes it just takes your attention and availability to bring a customer in under your company's wing.
Another survey conducted in September surveyed 1,300 adults from the United States. All of them told the survey that they were frequent Twitter users that had used Twitter to complain about a business. Only 29% ever got a response to their complaints, and some 85% of those were happy about being contacted. Most continued to do business when they did receive a reply, and the ones that didn't tended to shy away from the company entirely.
When it comes right down to it, ignoring your social media pages – or neglecting to have them at all – is an unwise move. Don't be part of the 71% that doesn't bother to answer their customer's posts. It will lose you leads, customers, and tons of money. Instead, pay attention to your pages, and build relationships even with the unsatisfied customers. You'd be surprised how quickly you can turn that relationship around and make it a win-win for all involved.
Visit Vertical Axion
Author: Kat