Do You Know Your Competition?
By Herman Pool
July 13, 2012
0 Comments
742 Views
Article By Vertical Axion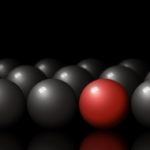 Since you're a small business owner, you probably understand the pressing concerns that can fill your life. Daily operations alone can suck up a huge amount of your attention and time. It's easy to see why analyzing and knowing your competition takes a back seat, especially when your business is successful and thriving.
Unfortunately, ignoring or underestimating your competition can completely ruin your company before you even have a chance to react. Out of nowhere, another neighboring business can hit the ground running with a revolutionary product you hadn't even heard about. Just like that, you're left in the dust, wondering how you're going to catch up. Here are a few easy ways to size up your competition before it's too late.
Who are They?
You probably knew who your competition was when you entered the market, since you had to figure out how to develop your company in a unique way to see success. Competition can change overnight in some channels, though, so take a moment to look around to see who may be impeding on your space right NOW. How long have they been around? If you mention their name to your employees, do they recognize them? Gather as much preliminary information as you can.
What Can You Learn About Their Location?
Did this company set up business yesterday or last year? Is their base of operations knocking on your company's door, or are they further away? Who has the better location? Knowing about their location and why they chose it can help you plan your next move. Figure out what area they targeted and why so you can formulate your own strategy to appeal to customers and gain leads and business.
List Some Strengths and Weaknesses
Even though you initially may want to just see where you're strong and they're weak, you should develop a good list of strengths and weaknesses for both you and your competitor. Figure out what the other company has on you. After all, they aren't out of business yet. What brings customers to their door? If they offer an extra service on top of a package for no additional cost, maybe you can offer two services in the same package without raising your prices. Most importantly, get ahead of your competitor. Find their strongest point – say, a service you don't have – and do your customers one better.
Photo Credit: I. Kerr
Visit Vertical Axion
Author: Kat