How to Determine What Works for Your Business on Facebook
By Herman Pool
June 28, 2012
0 Comments
859 Views
Article By Vertical Axion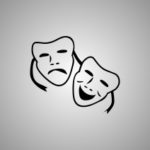 Time is always of the essence in business, so any tips and tricks that can make social media easier are often welcomed with open arms. Producing the most fruit with our labors as possible is important. When it comes to Social Media, it's important to know what works for your company and what doesn't. If you don't know, you risk posting content that drives clients and fans away. So how do you figure out which posts will benefit your company the most?
Check Out Your Facebook Insights
Facebook has already created a handy analytics program for you. It's not extensive, but it is enough to see what you're doing right and what you're doing wrong. Though there's tons of unimportant data included, if you take a second to look at it closely, you'll find the valuable stuff underneath all of the junk.
Social media moves quickly. So quickly, in fact, that most day-by-day stats are completely useless. StatCounter says that the half-life of a link on Facebook is less than four hours. That means that in less than four hours, your link will have already received half of the attention it will ever get. That makes a period of 24 hours completely useless to you. Same goes for "engaged users". Why does it matter how many are engaged when we don't actually know what on our page is engaging them?
Go through the data and see what works for you and what you think you need to keep. Lifetime total likes, friends of fans, and page consumption (which measures how much the content you are posting is being consumed) are the only three that are truly important. Those three together can determine the posts that really work for your company and the posts you never want to put again.
Use Them to Improve Your Content – Constantly
Let's say your analytics, after you've taken the time to look at the ones that matter, say that picture heavy posts really sell for your business (maybe you make cakes). The engagement – or consumption – on picture posts is double that of any other post you do. Higher consumption happens when you post a question along with the picture. So what should you do? Post more pictures with questions. It's really as simple as that in most cases. You can always try new things including those two things, like posting the question on the picture itself, or including your logo at the bottom. But in the end, it comes down to giving your audience what they want.
Visit Vertical Axion
Author: Kat