Creating an Online Presence with Limited Time
By Herman Pool
June 27, 2012
0 Comments
1000 Views
Article By Vertical Axion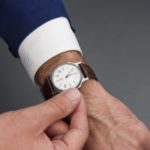 You are likely a very busy business person. Running a company but still finding the time to sleep and eat can be very overwhelming. Still, you know that an effective way to grow your company is to develop your online presence. How do you do that when you have so much else to do all of the time?
The trick is to use the time you have available to devote to social platforms wisely. To truly be successful in building your online presence, you need to think in a strategic manner.
Listen Well – Then Speak
One of the best ways to 'listen' is to follow people on a number of platforms. Google Reader can centralize any number of blogs and other websites through FeedBurn. Follow the news that's pertinent to your company, including competitor's blogs. Check out TweetDeck and Google Alert as well; both programs are designed to give you access to massive amounts of information without visiting fifteen different websites to get it.
Once you've followed a number of websites for awhile, you should have a good idea of what works and what doesn't. This can help you make better decisions now and later on without devoting tons of extra time to research.
Design Excellent Content
All of the content on your website should be designed to tell a search engine what your business is about. Your content should be carefully keyworded, but most importantly, it needs to sound natural. Content that's full of keywords may attract search engines, but if it's not well-written, it won't attract any new clients. Your website should also have a blog that posts helpful and interesting information. Good advice encourages people to share your company's content which brings even more business opportunities your way.
Position Yourself All Over the Web
This strategy takes a little more time up front, but it will save you valuable time later building your brand across many networks. Having a Facebook and Twitter is a great start, but taking a few hours to make sure you're everywhere else is an excellent idea. Being on YouTube, Flickr, and Google+ Local will only benefit your company. Take a moment and find some pages on Facebook that are related to your business – a dog rescue if you own a pet store, perhaps – and 'like' them. Comment on posts when you have a moment, and look for ways to continue to expand your presence on the web. If you share good content on the platforms you choose, and your comments are insightful and original, people will notice your blooming internet presence.
Visit Vertical Axion
Author: Kat