Building your Brand with SEO
By Herman Pool
June 18, 2012
0 Comments
1051 Views
Article By Vertical Axion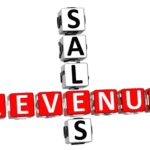 Just because Google's way of ranking pages changes all of the time doesn't mean that some things don't stay consistent. In reality, many SEO techniques are very effective, and a lot of them are based on nothing more than a little common sense. Here are some excellent, simple SEO tactics that will help you generate leads.
Be Picky About Your Keywords
Using too many keywords will guarantee your site will be lost in search results. Using too few means you won't rank well for anything. Instead, carefully select a few keywords that you think make sense for your business. If you run a horseback riding facility, "horseback riding in [your area]" is a great keyword, and it can be used naturally in your content as well. Use a few keywords you choose more than once or twice on your website. Put them in headers, blog posts, and main body content, but don't oversaturate; if you do, your site will risk looking like gibberish to a reader.
Publish Attractive Content
Don't just fill your posts with keywords. Take the time to write content that actually matters to your audience. If you think your audience would like advice on how to deal with a virus on their computer because you run a small computer business, then write about it. You are supposed to be an expert in your field, so writing meaningful posts with unique insight should be a priority. Posting meaningful content means people will be inclined to share. Sharing creates an organic linkback to your content, and Google loves those.
Make Sure Your Infrastructure is Flawless
Making your content "crawlable" simply means that you make it easy for a search engine bot to figure out what your site's about. Part of this is making sure your meta tags are in place. These tags let the bots know what your site is all about so you can be indexed appropriately in Google. Your meta tags include your site description, site keywords and site title. Make sure your main keywords appear in all of these places to reinforce what your website is about.
Visit Vertical Axion
Author: Kat