3 Tips For Better Sales
By Herman Pool
June 16, 2012
0 Comments
881 Views
Article By Vertical Axion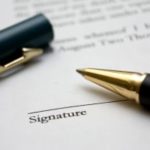 The idea that all selling techniques are manipulative is one that has been around for ages. When the word "selling" comes up, often people think about telemarketers and insurance salesmen. But many of those techniques are shortsighted, and most people would be better off looking at the bigger picture. Just about anyone can sell something honestly and with integrity. So instead of just selling something to someone, you can use your extensive knowledge of a topic to win over your prospect.
Here are a few ways you can refine your sales approach.
Be Aware of Yourself
How you present yourself affects the opinions of other people. For example, if you're underconfident and nervous in a meeting, chances are that some people will figure that out pretty quickly. People don't mind shy and nervous people, but they certainly don't feel inclined to buy from them. If you are shy in public, consider doing more selling over the phone. If you hate phones, consider e-mail sales. Maybe you know you do better in social settings. If you're using the right sales techniques, there isn't any wrong or right answer to how you try to sell.
Have Some Fun with Your Presentations
The average attention span of a full-grown adult is about six minutes. In some cases, a person's attention span can be as short as a minute and a half. If you've ever presented before, you know that's not very long to get your point across. So instead of just going from slide to slide and talking for half an hour, have a little fun and change things up. Play a game, ask a question, or hand out candy. Plan an exercise that will interrupt the flow of your presentation so when you start talking again, people are focused on what you have to say.
Keep Yourself Updated
The last thing you want to happen is to have a buyer tell you about some new and innovative service in your industry that you've never heard of. Many buyers educate themselves well; you should, too. But updating yourself isn't limited to information abou – it also includes how you sell something to someone. While detailing the features and benefits of your services is good, letting customers know how you're company is unique is important as well. Maybe your customer service is exemplary or you have more services to choose from. Whatever makes you stand out is the thing you should be talking about.
What tips would do you recommend to help your sales staff improve?
Visit Vertical Axion
Author: Kat