How to Make Your Facebook Fans Happy
By Herman Pool
June 13, 2012
0 Comments
931 Views
Article By Vertical Axion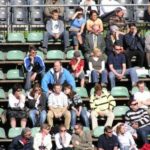 When it comes to Facebook, engagement is key to winning over your fanbase. Having a lot of fans is a great start, but you want to make sure they remember your company. Many sources will say that the only way to keep your audience engaged is to give them freebies, but that can quickly get expensive. So how do you capture the attention of your audience on a more consistent basis?
Ask Your Audience Questions
People become your friends on Facebook because they want to interact with you. The same goes for your business, and interaction can be as simple as dialogue between you and your clients. Asking questions can be a fun way to engage your fanbase. You can include a silly picture of something that happened in your office and ask your fans to caption it. You can run a poll about what color you should paint your walls. You can even ask them questions about who they are to show that your company is interested in its fans. These kinds of things will get your audience talking.
Play Some Games
There's a reason that Facebook games are so popular. From Farmville to Words with Friends, people like playing games with one another. That's why playing some games with your audience can be beneficial. They don't have to be complicated games. Asking your audience trivia questions or asking for pictures of them next to merchandise made by your company are great, cheap games.
Feature Your Fans
Maybe someone posts an adorable picture of a panda on your wall. Featuring the picture and the fan that posted it can not only make that fan feel good, but it makes your other fans happy, too. Featuring a fan can make the whole fanbase feel like they're appreciated. You can even feature winners of your contests, or you can start a weekly "fan feature" to randomly appreciate a fan.
Respond to People on Facebook
When there are tons of comments on something in particular, it can be hard to get through them all and respond to the questions and concerns. Do it anyway. It will show your audience that you did read their comments and care enough to respond. Take the time to check your wall for comments as well, and thank people when they leave you a compliment. It's the best way to show your fanbase that you hear them.
Visit Vertical Axion
Author: Kat